Truth: Developmental, Cultural, and Clinical Realms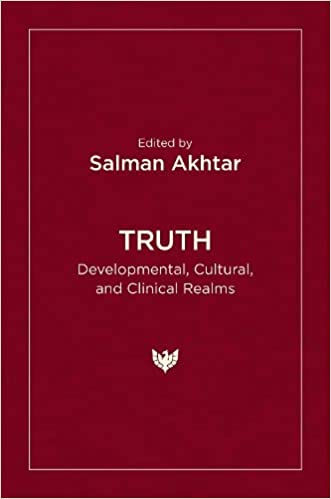 Book Details
Publisher : Karnac Books
Published : November 2023
Cover : Paperback
Pages : 288
Category :
Psychoanalysis
Catalogue No : 96876
ISBN 13 : 9781800131422
ISBN 10 : 9781800131
Also by Salman Akhtar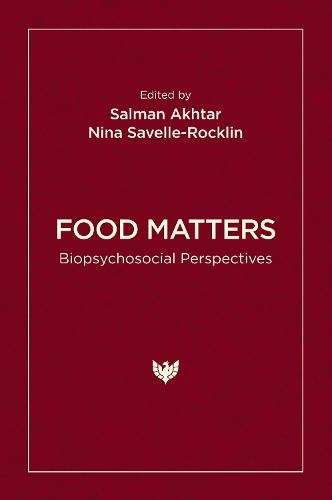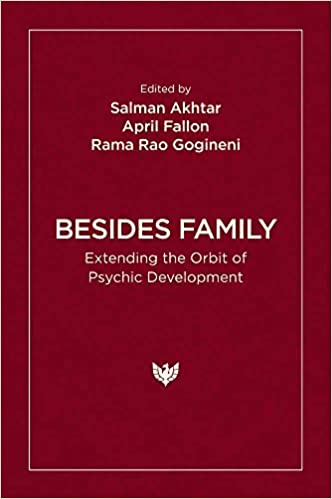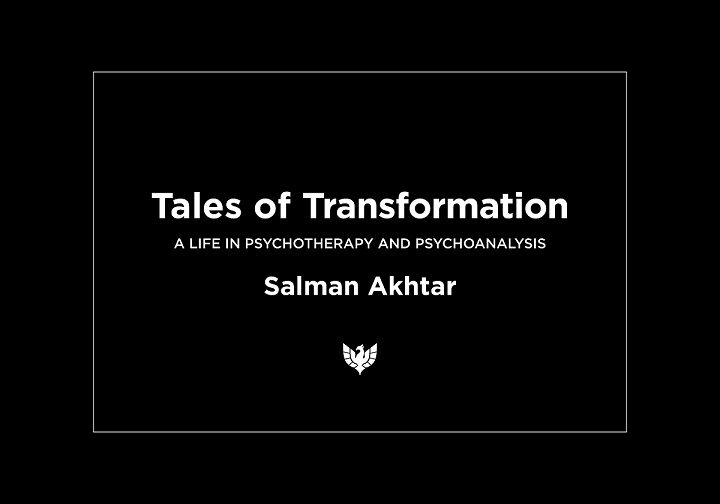 This edited collection gathers together erudite and considered contributions from Salman Akhtar, Cobi Avshalom, Brett Clarke, Mali Mann, Gila Ofer, Thomas Ogden, Louis Rothschild, Batya Shoshani, Michael Shoshani, Naama Shoshani-Breda, Ann Smolen, Donald Spence, Richard Waugaman, Thomas Wolman, and Vamik D. Volkan.
Fifteen distinguished authors bring together their vast experience as psychologists, psychiatrists, psychoanalysts, social workers, and psychotherapists to present a nuanced and in-depth investigation into the concept of truth. Divided into five parts, the book begins with a thoughtful discussion from Brett Clarke on what truth means and its role in psychoanalysis. It then moves into the realm of development, looking at truth from the viewpoint of children, adolescents, and adults. Stepping from development to culture, the works of Shakespeare, Heidegger and Freud are brought into the debate alongside the relationship of truth with individual and large-group psychology. Next come four chapters taking 'truth' into the clinical realm, grounding theory in practice. The book is brought to completion by an epilogue from Louis Rothschild answering the vital question: 'Truly, what does all this mean?'
A must-read book for practising clinicians and academics in the mental health and humanities fields that investigates the wide range of theories on truth, how they have changed over the years, and their practical applications.
Reviews and Endorsements
Bion said that the psyche needs truth to grow the way the body needs alimentation. But what is truth in psychoanalysis? To whom does it belong and by what means do we come to know it? Is truth found? Created? Given the ineffable quality of psychic reality, the determination of what is true in the clinical situation is complex and can be very elusive. Both analyst and patient are inevitably confronted with the "essential, constitutive tension at the heart of [psychoanalytic] theory" and must mediate "between a language of force and energy, on the one hand, and a language of reasons, intentions, and meanings, on the other." This wide-ranging volume offers readers at all levels of analytic experience an encyclopedic and authoritative exploration of the problematics of truth that should prove essential for the continued development of our psychoanalytic theories and clinical models as we move forward into the twenty-first century.
Howard B. Levine, MD Editor-in-Chief, The Routledge Wilfred R. Bion Studies Book Series, and co-editor of 'Autistic Phenomena and Unrepresented States: Explorations in the Emergence of Self'

Truth has always been at the heart of psychoanalysis. But given its enigmatic nature and its location in the land of ghostly schemata, can we really arrive at it? What is "manufactured" truth and how is it to be thought of in the clinic where "narrative," "historical," and "poetic" truth jostle against each other? Here is a moving homage to this vexing subject by Salman Akhtar, who creates a prismatic meditation by weaving together essays that are as wide-ranging as they are lively and profound.'
Nilofer Kaul, PhD Training and Supervising Analyst, New Delhi, India, and author of 'Plato's Ghost: Minus Links and Liminality in Psychoanalytic Practice'

As Salman Akhtar points out in this volume, the notion of "truth" is something we tend to take for granted, but is in fact an ill-defined concept when one tries to pin it down. This volume brings together a number of distinguished psychoanalytic authors who challenge us to reassess our notions of truth, both within psychoanalysis and beyond. In this age of "alternative facts," such a volume is sorely needed and will be of interest not only to psychoanalysts and psychotherapists, but to those coming from the humanities as well.
Dimitris J. Jackson, training analyst and member, Hellenic Psychoanalytical Society, Representative, Europe Region, International Psychoanalytical Association
Table of Contents
Acknowledgments
About the editor and contributors
Introduction

Prologue
1. The meaning of 'truth' and the truth about 'meaning' in psychoanalysis
Brett Clarke

Part I: Developmental Realm
2. Children and truth
Mali Mann

3. The search for truth in adolescent rebellion
Ann Smolen

4. Truth in later life
Thomas Wolman

Part II: Cultural Realm
5. "Nothing is Truer than Truth" and Shakespeare
Richard Waugaman

6. Explorations into truth, anxiety, and death by Heidegger and Freud
Michael Shoshani, Batya Shoshani, and Naama Shoshani-Breda

7. Finding the truth in individual and large group psychology
Vamık D. Volkan

Part III: Clinical Realm
8. Narrative truth and theoretical truth
Donald Spence

9. What is true and whose idea was it?
Thomas Ogden

10. Truth heals, if one can tolerate it
Cobi Avshalom and Gila Ofer

11. Seven types of truth and their clinical relevance
Salman Akhtar

Epilogue
12. Truly, what does all this mean?
Louis Rothschild

References
Index
About the Editor(s)
Salman Akhtar, MD, was born in India and completed his medical and psychiatric education there. Upon arriving in the USA in 1973, he repeated his psychiatric training at the University of Virginia School of Medicine, and then obtained psychoanalytic training from the Philadelphia Psychoanalytic Institute. Currently, he is Professor of Psychiatry at Jefferson Medical College and a training and supervising analyst at the Psychoanalytic Center of Philadelphia. He has authored, edited or co-edited more than 300 publications including books on psychiatry and psychoanalysis and several collections of poetry. He is also a Scholar-in-Residence at the Inter-Act Theatre Company in Philadelphia. Salman Akhtar received the Sigourney Award in 2012.
Buy Truth: Developmental, Cultural, and Clinical Realms and get the following HALF PRICE :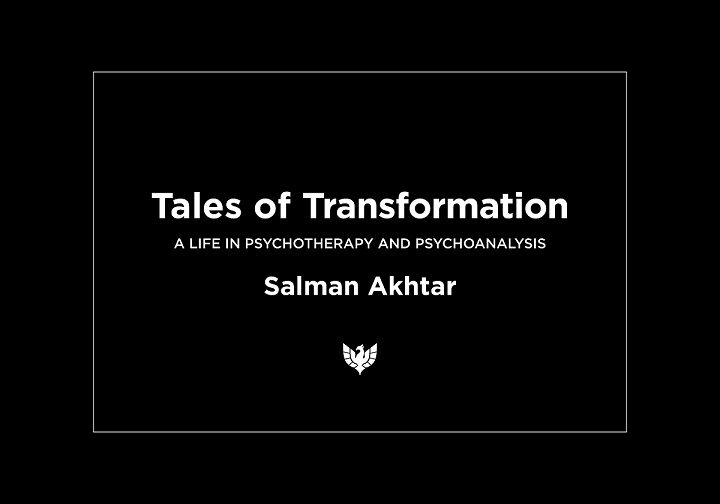 Salman Akhtar
Usual Price :£35.00

You may also like