Dreams of Love and Fateful Encounters: The Power of Romantic Passion

Book Details
Publisher : American Psychiatric Publishing
Published : January 2007
Category :
Psychoanalysis
Catalogue No : 25892
ISBN 13 : 9781585622405
ISBN 10 : 1585622400
Also by Ethel Spector Person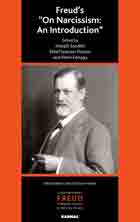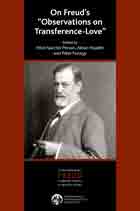 This groundbreaking study has been widely hailed for its focus on a human emotion generally considered impervious to rational analysis: romantic, passionate love. Ethel Person views romantic love as a powerful agent of change, arguing that it is as central to human culture as it is to human existence. This new edition of "Dreams of Love and Fateful Encounters" emphasizes the relevance of passion not only to lovers but also to mental health professionals whose patients often enter treatment because of love-related issuesfrom the inability to love or make a commitment to the perils of extramarital love to love sickness or loss of love. She forthrightly addresses not only the power of love to unlock the soul but also its inherent paradoxes and conflicts.
Reviews and Endorsements
Employing a philosophical perspective in order to understand the existential dilemmas posed by love, and a cultural perspective in order to understand its cultural variability, Dr Person breaks with contemporary intellectual and philosophical dismissive assumptions about romantic love. She acknowledges love's vital importance and power, proposing that passion serves an important function not only for the individual but also for the culture while charging psychoanalysis with a reductionist emphasis on sexuality and psychopathology that has narrowed the focus of inquiry into love. Among the issues she discusses are:

* romantic love's sources in our early lives, its relationship to imagination and creativity, and its capacity to enable the lover to transcend the self
* how romantic love often demands a reordering of values and promotes personal growth by exposing the self to new risks and possibilities
* the transformational potential of transference love in the therapy process
* flaws in the common misperception that women are more influenced by romantic love than men
* considerations of homosexual love, love across generations, and love triangles, focusing on the individual growth that can result from such relationships

Citing accounts of love drawn from literature, film, and real life, Person focuses on the lover's internal soliloquy and external dialogue with the beloved that can develop over an individual's life. An uplifting resource for people experiencing failing or unorthodox romances, "Dreams of Love and Fateful Encounters" boldly takes on issues pertinent to lovers, to professionals who encounter patients for whom key conflicts revolve around romantic love, and to anyone who has struggled to understand the importance of romantic love in his or her own life.

Contents
Preface to the reprint edition. Introduction. Part I: The Experience of Romantic Love. Falling in love. Love realized: the idyllic phase. Love's divided nature: the pleasure and pain of romantic love. Part II: The Aims of Love. How love develops: love dialogues and the life cycle. The creative synthesis in love. Part III: The Paradoxes and Struggles Inherent in Love. Self-surrender: transcendence versus enslavement. The link between love and power. Disillusionment. Triangles. Part IV: The Gender Difference in Love. Transference love and romantic love. Modes of self-realization: women and romance, men and power. Part V: The Fate of Love. Unhappy love: experience and consequences. Love that enriches, love that endures. Final thoughts: romantic love as an agent of change. Notes. References. Index.

'Encompassing the subtle blending of infinite shades and hues from the palates of emotion and cognition, romantic love is a seminal force that shapes the human condition. Behavioral scholars have, nonetheless, eschewed intensive study of romantic love-largely because of its inherent complexity and innate elusiveness. Encountering this breach with the passion, creativity, and transcendence that mirrors romantic love, psychiatrist and psychoanalyst Ethel Person has crafted a pioneering work that provides luminous and illuminating insights and conceptual coherence to the subject. I whole-heartedly recommend Dreams of Romantic Love and Fateful Encounters as a unique and indispensable resource for mental health practitioners of all stripes (including my fellow neuropsychiatrists) and for the patients and families whom we serve.' - Stuart C. Yudofsky, M.D., D.C. and Irene Ellwood Professor and Chair, The Menninger Department of Psychiatry and Behavioral Sciences, Baylor College of Medicine, Houston, Texas

'Infused by the perceptive brilliance of Ethel Person, a truly extraordinary psychiatrist, this volume provides profound insights into that most mysterious and powerful force, romantic passion, using a naturalist's eye to trace the myriad possibilities in its course and actualization. The study of passion's transformational role and importance - whether we dream of it, have it, do not have it, keep it, change it, are changed by it, or lose it-is informed by wisdom, keen observation, rare intelligence, and scholarship from disciplines as varied as the sciences, the arts, and history. A volume of wonderful value for therapists and, indeed, for all of us, it is beautifully written by an open and inquiring mind, and is a great read. Ethel Person has made a magisterial contribution!'
- Jack D. Barchas, M.D., Barklie McKee Henry Professor and Chair, Weill Medical College of Cornell University; Psychiatrist-in-Chief, NewYork-Presbyterian Hospital/Weill Cornell Medical Center and Payne Whitney Psychiatric Clinic, New York, New York

'Ethel Person brings her keen intelligence, rich life experience, and all that she has learned in the course of a distinguished career as a clinical psychoanalyst to bear upon a set of crucial, age-old questions: What is love′ How do we find love′ How do we maintain love′ How does love change us′ She has written a fascinating book, filled with wisdom-one that is a pleasure to read, reread, and share.'
- Owen Renick, M.D., Training Analyst, San Francisco Psychoanalytic Institute; Clinical Associate Professor of Psychiatry, University of California San Francisco; former Editor-in-Chief, Psychoanalytic Quarterly
About the Author(s)
Ethel Spector Person is director and training and supervising analyst at the Columbia University Center for Psychoanalytic Training and Research and professor of clinical psychiatry, College of Physicians and Surgeons of Columbia University.
You may also like