Childhood Depression: A Place for Psychotherapy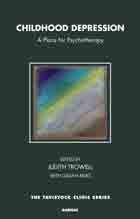 Also by Judith Trowell
This title is based on the results of a project based at the Tavistock Clinic in London which set out to explore whether children and young people aged nine years to fifteen years suffering from depression could be helped using brief focused psychodynamic psychotherapy together with parent work and family therapy. There were also centres in Athens, Greece and Helsinki, Finland, and in this way the clinicians had sufficient subjects from which to compare the interventions and check for any possible cultural differences in the results. Most of the children and young people studied showed a noticeable improvement.
The book contains chapters by the clinicians involved describing their work as well as a section containing the scientific papers that emerged from the project. It is hoped that this may encourage the use of similar approaches to working in the field, especially in these days when there is such a demand for psychological therapies.
About the Editor(s)
Judith Trowell is an Honorary Consultant Psychiatrist, Tavistock Clinic, and Professor of Child Mental Health, West Midlands NIMHE/CSIP and University of Worcester. She is a psychoanalyst and child analyst and worked for many years in the NHS as a clinician, trainer, and clinical researcher. Her publications include The Emotional Needs of Young Children and Their Families: Applications of Psychoanalysis in Community Settings (with Marion Bower) and The Importance of Fathers: A Psychoanalytic Re-Evaluation (with Alicia Etchegoyen).
Gillian Miles is an adult psychotherapist, and member of the British Association of Psychotherapists. As a member of the Depression Study research team, she was a senior clinical lecturer in social work in the Child and Family Department of the Tavistock Clinic, where her work included assessment, clinical work with families, and work with parents in a multidisciplinary setting.
You may also like