Children's Dreams: From Freud's Observations to Modern Dream Research

Book Details
Publisher : Karnac Books
Published : 2010
Cover : Paperback
Pages : 248
Category :
Psychoanalysis
Category 2 :
Neuroscience
Catalogue No : 26696
ISBN 13 : 9781855756366
ISBN 10 : 1855756366
Also by Claudio Colace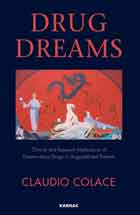 This book aims to present a study on the actuality and empirical value of Freuds dream theory, even if through the analysis of a specific part of it - the hypotheses about childrens dreams. It provides a systematic description of Freuds observations on child dreaming and presents the results obtained from four empirical studies on childrens dreams that the author conducted during the span of a decade. These studies (two conducted in school settings, one in a home setting, and one based on a questionnaire completed by parents) allow an empirical judgment on Freuds main hypotheses on child dreaming: the hypotheses on formal aspect of childrens dreams, the relationship between dream bizarreness and development of the superego functions, and the issue of wish-fulfilment dreams. The author concludes that it is possible to test empirically Freuds hypothesis on the early forms of dreaming and that this test is not irrelevant for an empirical judgment of certain more general statements of Freuds dream theory (e.g. the dream censorship hypothesis). Finally, the implications of the studies on childrens dreams for modern dream research and theory are discussed.
Reviews and Endorsements
'OK, psychoanalytic ideas are too complicated to test, right? Claudio Colace is a member of the vanguard of neuropsychoanalysts who are establishing metapsychology's scientific base. In a brilliantly conceived and executed series of studies Colace shows how superego development between ages three and eight changes the nature of dreams from clear wish fulfillment to bizarrely disguised expressions of motivation.'
- Brian Johnson, Department of Psychiatry, State University of New York Upstate Medical University, Syracuse, NY, USA

'The study of dreams poses intriguing problems about relations between philosophy, psychology, and neuroscience. Claudio Colace's book is one of the most original and significant works in recent dream science. Colace has undertaken a sophisticated programme of research on young children's dreams over a period of ten years: he argues convincingly that central psychoanalytic hypotheses, on topics such as narrative complexity, bizarreness, and motivation in dreams, can thus be rigorously tested. This rich and provocative book will interest historians and philosophers of science, developmental psychologists, affect theorists, neuropsychoanalysts, and all students of dreaming.'
- John Sutton, Macquarie Centre for Cognitive Science, Macquarie University, Sydney, Australia.

Contents
Part One: An Attempt of Systematic Description of Freud's Observations on Children's Dreams
1 An Overview of Freud's Writings on Children's Dreams
2 How Freud Studies Child Dreams: Methodology and Samples
3 The Characteristics of Children's Dreams Described by Freud
4 Are Freud's Hypotheses on Child Dreams Empirically Controllable?
Part Two: Actuality and Empirical Evaluation of Freud's Observations on Children's Dreams
5 Modern Dream Research in a Developmental Age: Methodological and General Aspects
6 Studies on Dreams in The Developmental Age: 1989-1999
7 Formal Characteristics of Children's Dreams
8 Bizarreness in Children's Dreams and the Development of Superego Functions
9 Wish Fulfilment in Children's Dreams
10 Child Dream Evolution: a Longtitudinal Observation
11 Conclusions
About the Author
About the Author(s)
Claudio Colace is executive Psychologist at the Operational Unit of Psychology of the National Health Service in Italy, where he works in the Outpatient Psychology Department and in the Centre for Drug Addictions at Civita Castellana. He obtained a MD in Psychology at the University of Rome and a PhD in Psychology at the University of Bologna, Italy. After training in sleep research at the Sleep Laboratory of the University of Rome ("La Sapienza"), he carried out empirical studies on children's dreams, dream bizarreness, and on dreaming in states of addiction. He has been a member of the Italian Society of Sleep Research from 1997 to 2009 and is currently a member of the International Neuropsychoanalysis Society. He is the author of scientific contributions published in The American Journal on Addictions, Neuropsychoanalysis, Alcohol and Drug Review, Sleep and Hypnosis, Sleep, and Sleep Research. He has recently published Children's Dreams: From Freud's Observations to Modern Dream Research.
You may also like