Working with Parents and Infants: A Mind-Body Integration Approach

Also by Antonella Sansone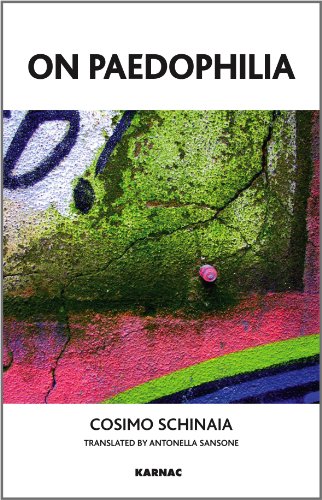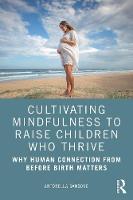 Working with Parents and Infants is aimed at understanding the process of psychosomatic illness, exploring the embodiment of psychosomatic health and illness, and the inseparability of psyche and soma. Within this book, the author highlights the beneficial function of psychosomatic symptoms, such as mastitis, in signalling to the counsellor or therapist as well as the patient the need for change and the path through which it may occur. Research and clinical literature have often overlooked the relationship between the woman's attitude to her bodyself, thus her mind-body integration, breastfeeding and the quality of interactions with her baby. A psychosomatic disturbance is in this book conceived as an impaired sense of bodyself, or in other words, a lack of psycho-soma integration.
Antonella Sansone presents a new approach to health and the healing relationship emerging from a meeting between Eastern meditative disciplines and Western psychological practise. On the same line as Buddhist philosophy, well-being is conceived in terms of full union of mind and body, not in the negative meaning of the absence of sickness.
Central to a new psychophysiological theory of emotion adopted in this book, is the notion that healthy bonding relationships with the primary caregivers shape healthy brains and efficient connections of neurons in the brain.
This book highlights the importance and effectiveness of early support. As a baby's brain is being wired, thus is very plastic, early support leads to better outcomes than years of treatment later in life. Improving the relationship between parents and their babies is much more cost effective than any adult therapeutic treatment.
The author acknowledges the importance of infant observation as valuable training to prepare for working with parents and infants.
Reviews and Endorsements
'At the Santa Barbara Graduate Institute the training program is shared between prenatal and perinatal psychology studies and soma studies. In its simplest terms, this book gives clear exposition and understanding of the intertwining imperatives which both disciplines share. Sansone reminds us that soma is a Greek word referring to "the living body in its wholeness". Whatever we experience in and through the body forms our somatic reality, which includes feelings, emotions, thoughts, actions, symbols, sensations, and representations. When any expression of the living body is suppressed, the wholeness and harmony of our somatic reality is undermined. And so is the psyche, as psyche and soma belong to each other. The most interesting aspect of this book is that there is such an easy sense of personal communication to readers: parents, practitioners and to anyone who has been born. [It] offers an evolutionary window in psychoanalytic theory resolving and integrating Freud's split between "body ego" and holistic theory. It is a "soulmark" presentation by a brilliant observer of essential mother-baby relationship dialogue.'
- Jon Turner & Troya GN Turner, Co-Founders/Co-Directors of the Whole-Self Discovery and Development Institute, Inc. International USA / Holland

'Here is an informative and compassionate book, for parents and professionals alike, which will not only help mothers enjoy their babies and provide a secure beginning for their lives, it will do so by enhancing mothers' inner sense of wellbeing and confidence. The earlier the baby can receive this quality attention, the greater will be its value throughout life. Antonella Sansone emphasises the importance of firm holding and of touch, particularly in baby-massage, and how to use this safely and enjoyably for mutual healing of mother and child. Sansone's guidance in developing awareness of body-language, and recognizing memories we store in our bodies as well as our brains, gives us clues to finding our own needs as well as our children's. Physical problems - tension in shoulders or muscles used to kiss or hug, or mastitis or other skin disturbance - if dealt with at a psychological level, can lead to gains beyond mere alleviation of symptoms, towards establishing unity of body and mind. Antonella marries the psychotherapeutic insights of the West with those of Eastern meditation. Her image of mother and child playing on each other as a bow on a violin, yet alternating which is the bow and which the violin, provides an exciting sense of achieving music and harmony in a relationship. This serious book on healing is also about our relationships being playful and fun. Sansone outlines essential guidelines for training in parent/infant work, notably the trainees' own bodyself awareness, to help them be open to all types of communication with parents and infants.'
- Frances House/Simon House, Psychotherapist, gestalt and psychodynamic/Member of the International Society for Prenatal Psychology and Medicine, and co-author of The Unborn Child
About the Author(s)
Antonella Sansone is a research/clinical psychologist particularly imterested in pre- and post-natal life. She is a yoga practitioner and this reflects her belief in the importance of the mind and body unity and balance as a foundation of health. As a baby massage teacher she believes that mindful massage for infants has the potential to regulate the mother-baby psychobiological rhythms and thus be a vital part of the bonding process and a reassuring extension of the womb experience.
You may also like