Working With Dreams: Initiation into the Soul's Speaking About Itself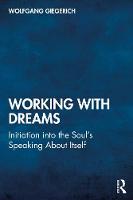 Book Details
Publisher : Routledge
Published : November 2020
Cover : Paperback
Pages : 234
Category :
Jung and Analytical Psychology
Catalogue No : 95362
ISBN 13 : 9780367525132
ISBN 10 : 9780367525
Also by Wolfgang Giegerich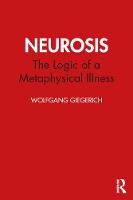 This book is about the practice of working with dreams. Rather than presenting a general theory about dreams, it focuses on the dream as phenomenon and raises the question how we must look at dreams if our approach is supposed to be a truly psychological one. So far most essays on, and the practice of, Jungian dream interpretation have paradoxically centered around the person of the dreamer and not around the dream itself. Dreams were used as a means to understand the analysand and what is going on in him or her. Jung's fundamental shift from his earlier person-based psychology and pre-alchemy stance to his mature soul-based psychology, informed by the hermetic logic of alchemy, has not been followed, which was already noted by Jung himself: "My later and more important work (as it seems to me) is still left untouched in its primordial obscurity."
The present study is based decidedly on the stance of mature Jung and his very different views about dreams. His most crucial insights in this regard include that in dreams the soul speaks about itself (not about the dreamer), that the dream is its own interpretation and therefore needs to be circumambulated (rather than translated into the language of psychology and everyday life), and that dream images have everything they need within themselves (rather than needing associations from the dreamer's daily life). This book discusses in detail what all this means in practice and what it demands of the psychologist. A decisive transposition away from ordinary consciousness, a "crossing to the other side of the river," is required of the consciousness that wants to approach dreams psychologically. Numerous aspects of dreams and special questions that come up in working with dreams are discussed. At the end of this book our working with dreams is situated in the wider question of the psychological task in general by exploring Jung's insistence that psychology has to transcend the "consulting room," Hillman's move "From mirror to window" and, in Plato's parable, the revolutionary move out of, and return to, "the cave."
While limited to the topic of dreams this book may also serve as an indirect introduction to an understanding of psychology as a "psychology with soul" (Jung) or as the discipline of interiority.
About the Author(s)
Wolfgang Giegerich is a Jungian analyst, now living in Berlin, and the author of numerous books, among them What Is Soul? and Neurosis: The Logic of a Metaphysical Illness. Giegerich's Collected English Papers include The Neurosis of Psychology (Vol. I). Technology and the Soul (Vol. 2)
You may also like