Neurosis: The Logic of a Metaphysical Illness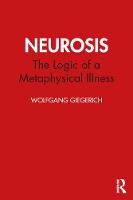 Book Details
Publisher : Routledge
Published : January 2020
Cover : Paperback
Category :
Jung and Analytical Psychology
Catalogue No : 95079
ISBN 13 : 9780367477219
ISBN 10 : 9780367477
Also by Wolfgang Giegerich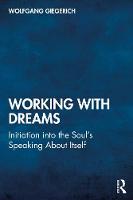 Psychoanalysis began over a century ago as a treatment for neurosis. Rooted in the positivistic mindset of the medicine from which it stemmed, it trained its empiricist gaze directly upon the symptoms of the malaise, only to be seduced into attributing it to causes as numerous as there are aspects of human experience. Edifying as this was for our understanding of the life of the psyche, it left the sickness of the soul that was its actual subject matter, the neurosis which it was supposed to be about, out of its purview. The crux of this problem was of a conceptual nature.
As psychology increasingly gave up on its constituting concept, its concept of soul, it succumbed to the same extent to treating its patients without an adequate concept of what both it and neurosis were about. Attention was paid to mishaps and traumas, the vicissitudes of development, and the Oedipus complex. But neurosis, according to the thesis of this ground-breaking book, comes from the soul, even is soul; the soul in its untruth. Indeed, both it and the modern field of psychology are successors of the soul-forms that preceded them, religion and metaphysics, with the difference that psychology's reluctance to recognize and take responsibility for its status as such has been matched by the neurotic soul's clinging to obsolete metaphysical categories even as the often quite ordinary life disappointments of its patients are inflated with absolute importance. The folie a deux has been on a massive scale. Owing their provenance to the supplement they each provide the other, psychology and neurosis are entwined in a Gordian knot, the cutting of which requires insight into the logic that pervades both.
Taking up this sword, Giegerich exposes and critiques the metaphysics that neurosis indulges in even as he returns psychology to the soul, not, of course, to the soul as some no longer credible metaphysical hypostasis, but as the logically negative life of the mind and power of thought. Using several fairy tales as models for the logic of neurosis, he brilliantly analyses its enchanting background processes, exposing thereby, in a most lively and thoroughgoing manner, the spiteful cunning by which the neurotic soul, against its already existing better judgement, betrays its own truth. Topics include the historicity of neurosis, its soulful purpose as a general cultural phenomenon, its internal logic, functioning, and enabling conditions, as well as the Sacred Festival drama character of symptomatic suffering, the theology of neurosis, and 'the neurotic' as the figure of modernity's exemplary man.
A collection of vignettes descriptive of various kinds of neurotic presentation routinely met with in the consulting room is also included in an appendix under the heading, 'Neurotic Traps.'
About the Author(s)
Wolfgang Giegerich is a Jungian analyst, now living in Berlin, and the author of numerous books, among them What Is Soul? and Neurosis: The Logic of a Metaphysical Illness. Giegerich's Collected English Papers include The Neurosis of Psychology (Vol. I). Technology and the Soul (Vol. 2)
You may also like