Wittgenstein's Folly: Philosophy, Psychoanalysis and Language Games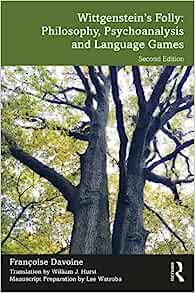 Book Details
Publisher : Routledge
Published : October 2023
Cover : Paperback
Pages : 240
Category :
Psychoanalysis
Catalogue No : 97281
ISBN 13 : 9781032568676
ISBN 10 : 1032568674
Also by Francoise Davoine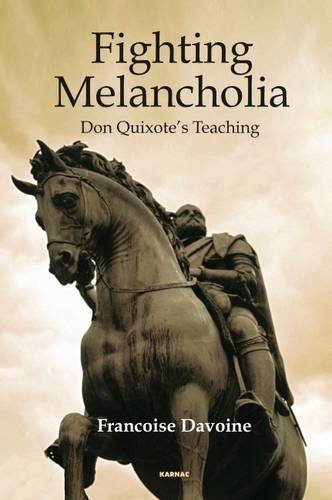 Wittgenstein's Folly: Philosophy, Psychoanalysis and Language Games presents a dialogue between the philosopher Ludwig Wittgenstein, the author Françoise Davoine, and Davoine's patients with extreme lived experience.
The book begins with Davoine's seminar at the École des Hautes Études en Sciences Sociales in Paris, which is attended by Wittgenstein. He then accompanies Davoine on visits to colleagues at the Austen Riggs Center in Massachusetts, in California, on a Sioux reservation in South Dakota, and at Freud's house in Vienna. The dialogic form of the book allows a performance centered on the psychotherapy of madness and trauma, in which Wittgenstein takes the floor. Davoine introduces us to a contemporary Feast of Fools and creates new language games with madness, enlarging the scope of psychoanalytic approaches to authors like Wittgenstein. The chapters of this book closely resemble short plays in which a conversation with living human beings or with characters from philosophy, literature, science, and the arts encounter one another and begin to open new ways of speaking that can render the "mad" more familiar and more manageable.
Wittgenstein's Folly: Philosophy, Psychoanalysis and Language Games will be of great interest to psychoanalysts and to academics and students engaged in psychoanalytic studies, philosophy and trauma-related studies.
Reviews and Endorsements
Trauma speaks to trauma'. This powerful statement guides the reader through Françoise Davoine's brilliant and evocative book. In Wittgenstein's Folly, she takes the philosopher as her imaginary companion on a psychoanalytic and philosophical journey to examine and reveal the broken links that stand for the various forms of private and social madness throughout history in society. A book not to be missed.
Jeanne Wolff Bernstein, Ph.D., Member and Board Member, Wiener Arbeitskreis für Psychoanalyse, Chair, Advisory Board of the Sigmund Freud Museum, Vienna, Austria

Françoise Davoine is a central figure in the psychoanalytic understanding and treatment of trauma, madness and the aftershocks – personal, social and historical – of historical catastrophes. Central to her work is the unspeakable, the site of trauma and of madness, la folie. Les folles, the mad aka the Fool, are those who attempt to remind us of the unspeakable, by translating it into show. This "forgotten" unspeakable speech is, for Davoine, at the heart of psychosis/madness - the unspeakable, simultaneously maddening, of which it would be mad to speak. For Davoine the central, but often suppressed, task of psychoanalytic work, for which she enlists the help of philosophers, writers and medicine men, is the returning of this madness to speech, to a proper place in the social and political order.
Dr Roger Bacon, MA, PhD (Cantab); independent psychoanalyst, Edinburgh, UK

With its profound sense of reflexive enquiry into the conditions of and for shared knowledge concerning symptoms of psychic distress, Wittgenstein's Folly deepens our understanding of Davoine's important contributions to research addressing the impact of trauma in social relations. Her highly original approach to rethinking the therapeutic explores the limits of such knowledge in creative dialogue with Wittgenstein, presenting a vital example of what such research can be rather than what, institutionally, it is supposed to be.
Mischa Twitchin, Goldsmiths, University of London, UK

This book makes a unique bridge between madness, trauma, psychoanalysis and philosophy, showing the central role of the language, its use and its loss. Moreover, the enigmatic role of transference in psychosis is described in an understandable way, a walk along with Wittgenstein, his thoughts and his personal history. Françoise Davoine is known worldwide for her original, in-depth books and lectures on madness and trauma.
Dag Söderström, psychiatrist and IPA psychoanalyst, vice-chair of ISPS 
Table of Contents
Preface

Chapter 1 - Who Is He?
Chapter 2 - The Uncanny
Chapter 3 - Language on Holiday
Chapter 4 - Transference
Chapter 5 - Do You Believe in Psychoanalysis?
Chapter 6 - An Ostensive Definition
Chapter 7 - Host and Visitor
Chapter 8 - When the Tool with the Name "N" is Broken
Chapter 9 - Folee-ah-deeoo
Chapter 10 - Excalibur
Chapter 11 - Give Away
Chapter 12 - Witchcraft
Chapter 13 - The Cosmos Becomes Uncertain
Chapter 14 - The Fly-Bottle
Chapter 15 - The Girl
Chapter 16 - The "Far Away" Look
Chapter 17 - 19 Berggasse
Chapter 18 - Ready-Mades
Chapter 19 - The Philosopher Comes Back
Chapter 20 - Beetles
Chapter 21 - The Deaf-Mutes
Chapter 22 - The Private Life of Dogs
Chapter 23 - The Machine
Chapter 24 - The Window
Chapter 25 - The Puppets
Chapter 26 - The Dame Jeanne
Chapter 27 - The Little Boy

Postface
Notes
About the Author(s)
Françoise Davoine obtained an Agregation in classics (French literature, Latin and Greek) in 1966, followed by a doctorate in sociology in 1981, before becoming a psychoanalyst. She worked for thirty years as a psychoanalyst in public psychiatric hospitals in France, and as an external consultant and is currently in private practice. She was a Professor at the Centre for the Study of Social Movements, École des Hautes Études en Sciences Sociales (EHESS) in Paris, where she and Jean-Max Gaudillière conducted a weekly seminar on 'Madness and the Social Link'. She has also made numerous presentations at the Austen Riggs Center in Massachusetts (USA), as well as elsewhere in the US, in England, Sweden, Finland, Greece, Mexico, Brazil, Argentina, and Switzerland. Dr Davoine is the author of many articles and books, including La Folie Wittgenstein, Mother Folly, and History Beyond Trauma (with Jean Max Gaudillière).
You may also like