What You Don't Know You Know: Our Hidden Motives in Life, Business, and Everything Else

Book Details
Publisher : The Other Press
Published : January 2010
Cover : Hardback
Pages : 272
Category :
Psychoanalysis
Category 2 :
Organisational Psychology
Catalogue No : 29446
ISBN 13 : 9781590512616
ISBN 10 : 1590512618
Also by Ken Eisold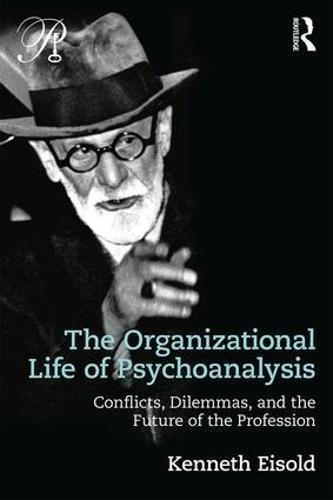 The unconscious sprang to the attention of the West a hundred years ago, and we are still struggling to absorb its full impact. It was one thing to understand the concept, to see it and believe it, but another to live with it, to take in fully its challenge to our deepest cultural assumptions. Today, as we expand our understanding of its reach, we are still coming to grips with what it means. This new unconscious is driven by the identities we assume, the groups we belong to, the ideas we inherit, the languages we useall the elements that provide meaning and structure to our world.
What You Dont Know You Know is about this emergent understanding, and how it forces us to rethink our relationships with each other as well as our beliefs about what it means to be a person, to have a self. It is for all those who want a better understanding of the complexity of human motivation, whether as an executive faced with employees resisting change, an elected official trying to forge agreements among competing interests, a consultant brought in to restructure an ailing corporation, or individuals struggling to understand their relationships and why they do the things they do. All too often, our actions do not conform to our explicit intentions or to common sense. We are more constricted than we think, but sometimes we are also smarter.
Reviews and Endorsements
'What You Don't Know You Know makes the eye-opening case that the unconscious is everywhere. It underpins every moment of our existence, just as much in the social arena as in individual life. Citing myriad compelling contemporary examples, Kenneth Eisold urges us to see that, if we intend to preserve our freedom - our freedom to think and feel, yes, but also our political and economic freedom - we must acknowledge the power and ubiquity of what we don't know we know. I'm convinced that he's right. His book is a must-read.'
- Donnel B. Stern, Ph.D., author of Unformulated Experience and Partners in Thought

'Ken Eisold's book is a bold undertaking. He takes the unconscious, which for too long has been relegated to the couch, and shows how it permeates language, cognition, organizational life and politics. This rediscovered unconscious will increasingly shape our day-to-day experience as the speed of change, and the unpredictable evolution of our own institutions, increase both felt risks as well as opportunities. This book is the beginning of our collective study of what Ken calls the "new unconscious." Read it!'
- Larry Hirschhorn, Ph.D. and Principal, CFAR, Inc.

About the Author(s)
Ken Eisold, PhD, is a practicing psychoanalyst and organizational consultant. He has served as president of the International Society for the Psychoanalytic Study of Organizations and as a director of the Organizational Program at the William Alanson White Institute, which he helped to found. For several years he directed the A. K. Rice Institute's National Conference on Leadership and Authority. He lives and works in New York City.
You may also like