Weaving the Cradle: Facilitating Groups to Promote Attunement and Bonding Between Parents, Their Babies and Toddlers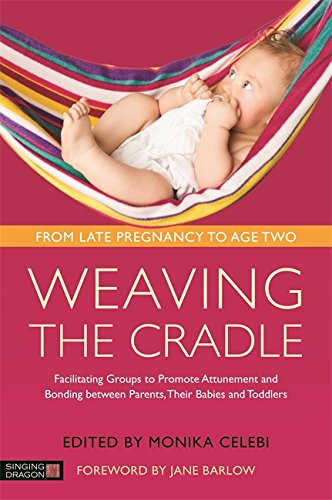 Groups for parents, babies and toddlers, spanning the 1001 critical days from late pregnancy up to age two, are an effective way of supporting expectant and new parents by helping them to become more attuned, sensitive and empathic towards their child. Contributors bring together a range of theoretical perspectives to show different ways to facilitate groups that combine mindfulness and psychological insight to promote bonding, attunement and mind-mindedness, and to prevent abuse and neglect.
Case examples show a range of techniques that can be used, including baby massage, movement therapy, Video Interaction Guidance, Watch Wait Wonder and psychotherapeutic interventions. Examples include an in-patient mother-baby unit, community and health centres in the UK, to international examples in Greece, Kenya and New Zealand. Chapters illustrate practical and clinical aspects of running groups, the associated challenges, and highlights the importance of professional collaboration in a benign environment.
Weaving the Cradle is full of ideas and insights for those already running groups, as well as for those considering it, across health, social care and education settings.
You may also like