Violence in America: Group Therapists Reflect on Causes and Solutions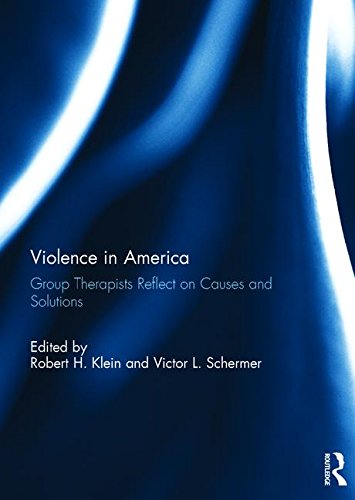 Book Details
Publisher : Routledge
Published : 2016
Cover : Hardback
Pages : 244
Category :
Group Psychotherapy
Category 2 :
Trauma and Violence
Catalogue No : 39981
ISBN 13 : 9781138231238
ISBN 10 : 1138231231
Also by Robert H. Klein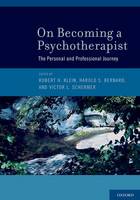 Also by Victor L. Schermer
Violence is a growing problem in American society, and hardly a day goes by that we don't hear about yet another heart-wrenching episode of mass violence. Such events, unfortunately, are only the most public manifestation of violence in America. The full nature and extent of daily violence, the various and pervasive forms it takes, and the enormous social, emotional, moral, and economic consequences that result, remain largely outside of our awareness. More importantly, our ability to identify the root causes and know how best to effectively intervene remains limited.
Most investigations in this field have focused on the individual psychodynamic characteristics of the perpetrators. The underlying group dynamic factors that include consideration of broader social, cultural, socioeconomic, and historical variables have received less attention. This volume brings together for the first time a collection of distinguished group psychotherapists, all of whom have been trained to recognize both individual psychodynamic characteristics and group dynamic factors, to apply the lessons learned through years of clinical practice to arrive at a deeper understanding of the etiology, treatment, and prevention of violence. This book was originally published as a special issue of the International Journal of Group Psychotherapy.
About the Editor(s)
Victor L. Schermer, MA, LFAGPA, is a psychoanalytic psychotherapist in Philadelphia, PA, in the practice of individual, group, and family psychotherapy. He received a masters degree in Psychology from the University of Pennsylvania and Certification with Honours in Psychoanalytic Psychotherapy from the Institute for Psychoanalytic Psychotherapies, where he later served as a faculty member. He is a life fellow of the American Group Psychotherapy Association (AGPA). In 2002 he was co-recipient of the Alonso Award for scholarship in the field of dynamic group psychotherapy awarded by the Group Psychotherapy Foundation of AGPA. He is on the editorial board of the International Journal of Group Psychotherapy and has published seven books and over forty journal articles and reviews about psychoanalysis, group psychotherapy, object relations theory, self psychology, psycho-spirituality, and the psychoanalytic interpretation of poetry and cinema.
You may also like