Unusual Interventions: Alterations of the Frame, Method, and Relationship in Psychotherapy and Psychoanalysis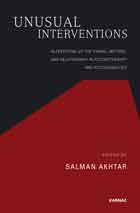 Book Details
Publisher : Routledge
Published : 2011
Cover : Paperback
Pages : 250
Category :
Psychoanalysis
Category 2 :
Individual Psychotherapy
Catalogue No : 30468
ISBN 13 : 9781855758971
ISBN 10 : 1855758970
Also by Salman Akhtar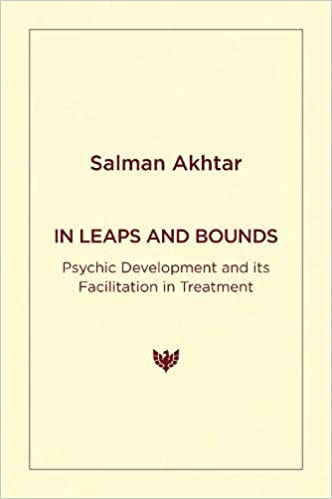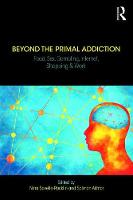 Radical departures from the set and familiar rules of technique often become necessary in the course of psychotherapy and psychoanalysis. These can include conducting a session outside the office, giving advice, not charging fees, talking about oneself, giving a gift to the patient, and so on. Such interventions have so far remained imbued with mystery or, worse, have been the staple of cocktail party conversations. Unusual Interventions brings a variety of exceptional measures together to highlight their indications, risks, and their potential anchors in psychoanalytic theory of human relatedness. In accomplishing this, the book itself becomes an unusual addition to the literature on the technique of psychotherapy and psychoanalysis.
Reviews and Endorsements
'This book is a godsend to those of us who view psychotherapy not as an orthodox technique but an art of the open mind and learned heart. Notions of "standard practice" are useful to therapists, especially early in our careers, but even more valuable are opportunities to learn how seasoned practitioners think, how they may translate their understanding of a person's suffering into creative exceptions to good general rules. In the heyday of psychoanalysis, a "classical" technique was idealized, sometimes whether or not the patient was helped. A current parallel to this elevation of means over ends is the pressure on clinicians of all orientations to manualize our work - as if one size should fit all regardless of a patient's unique personality or context. In this welcome volume, nine seasoned therapists describe clinical challenges that called for an exceptional response. Beginning practitioners will find inspiration in their honest, creative, and humane accounts. Experienced therapists, who will recognize the struggle that goes into the occasional throwing out of the rulebook, will find Unusual Interventions compelling and confirming.'
- Nancy McWilliams, PhD, Rutgers University Graduate School of Applied & Professional Psychology
About the Author(s)
Salman Akhtar, MD, was born in India and completed his medical and psychiatric education there. Upon arriving in the USA in 1973, he repeated his psychiatric training at the University of Virginia School of Medicine, and then obtained psychoanalytic training from the Philadelphia Psychoanalytic Institute. Currently, he is Professor of Psychiatry at Jefferson Medical College and a training and supervising analyst at the Psychoanalytic Center of Philadelphia. He has authored, edited or co-edited more than 300 publications including books on psychiatry and psychoanalysis and several collections of poetry. He is also a Scholar-in-Residence at the Inter-Act Theatre Company in Philadelphia. Salman Akhtar received the Sigourney Award in 2012.
You may also like