Comprehensive Dictionary of Psychoanalysis

Book Details
Publisher : Routledge
Published : August 2009
Cover : Paperback
Pages : 420
Category :
Psychoanalysis
Catalogue No : 24631
ISBN 13 : 9781855758605
ISBN 10 : 1855758601
Also by Salman Akhtar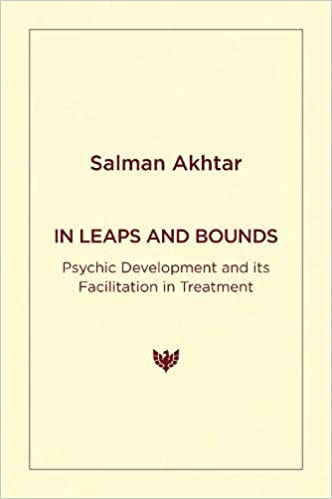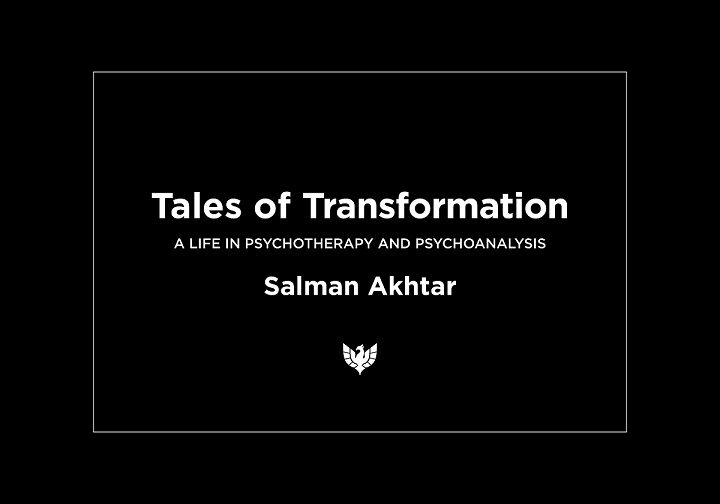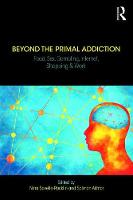 This book provides easy to read, concise, and clinically useful explanations of over 1800 terms and concepts from the field of psychoanalysis. A history of each term is included in its definition and so is the name of its originator. The attempt is made to demonstrate how the meanings of the term under consideration might have changed, with new connotations accruing with the passage of time and with growth of knowledge. Where indicated and possible, the glossary includes diverse perspectives on a given idea and highlights how different analysts have used the same term for different purposes and with different theoretical aims in mind.
Reviews and Endorsements
Ranging from 'abreaction' and 'abstinence' , 'basic rule' and 'beta elements', and 'clarification' and 'conflict' through ' metapsychology' and 'malignant narcissism' to ' xenophobia' and 'zoophilia' , the terms and ideas covered in the book make for a panoramic view of the psychoanalytic universe. The collection is wide-ranging, eclectic, and fundamentally generous: it includes old, new, controversial, odd-sounding, familiar, unfamiliar, all sorts of terms and phrases from the one hundredyears history of psychoanalysis. While generally crisp and pithy, a definition here and there also includes an enderaing anecdote, a wry remark regarding the hidden ironies in the concept at hand, and a deliciously surprising linkage with another idea in the book.

The book differs from the psychoanalytic glossaries published so far in five important ways:

First and foremost, with the exception of Charles Rycroft's 1976 book , all these glossaries are edited volumes.
Second, none of the previous glossaries are as inclusive of analytic ideas from diverse 'schools' and from an internationally representative group of analytic theorists and innovators.
Third, there is a steadfastly clinical undertone to this book, something that the other books in this genre lack.
Fourth, the list of terms included is much more comprehensive and up-to-date.
Finally, the deft admixture of scholarly attitude with an occasional playfulness, even impishness, marks this book as a truly unique contribution.

"Wearing his erudition with the lightness of a Renaissance humanist and spanning the psychoanalytic universe from 'Abreaction' to 'Zone of proximal development'in beutifully crafted essays, Salman Akhtar proves himself to the lineal descendant of Erasmus and Montaigne. We shall not look uon his like again".
-JOURNAL OF THE AMERICAN PSYCHOANALYTIC ASSOCIATION

"AKHTAR HAS ASSEMBLED A WONDERFUL ARRAY OF TERMS, MANY OF THEM QUITE EXOTIC, SUPPORTED BY AN EXTRAORDINARY BIBLIOGRAPHY.wE ARE VERY GRATEFUL TO HIM FOR THE MASSIVE AMOUNT OF WORK HE HAS DONE, AND---LET'S JUST ADMIT IT--WE HAVE BORROWED FROM HIS BOOK DOZENS AND DOZENS OF TIME"
-Elsee Samburg & Elizabeth Auchincloss
Editors of the Forthcoming Psychoanalytic Glossary of the American Psychoanalytic Association.


'...destined to become a classic reference book for psychoanalysis and an indispensable part of the library of psychoanalysts, academics and anyone seriously interested in psychoanalysis. This encyclopaedic and accessible work takes a significant step forward in the crucial task of building a common vocabulary for the relatively young discipline of psychoanalysis. Akhtar defines each of the over 1800 concepts, sub-concepts and colloquial words, describes its history from the origin of each term to its current usage, identifies the outstanding issues, cites the relevant literature associated with each entry, synthesizes the views of differing psychoanalytic orientations, and comments on its clinical usefulness. He also includes concepts from "applied" psychoanalysis such as the Holocaust studies, immigration literature, psychoanalytically informed political writing, and culture-specific psychoanalytic ideas from non-Western societies. In addition, Akhtar reviews twenty-six psychoanalytic glossaries, dictionaries, encyclopaedias, and the concordance of the Standard Edition. This is a monumental achievement, a resource to enhance communication worldwide, which sets the standard by which all future dictionaries of psychoanalysis will be judged.'
- Donald Campbell (UK)

'Salman Akhtar's magisterial compendium of terms and concepts is an extremely useful addition to the world-wide library of psychoanalysis. It offers an extensive view of the field and opens windows to wide-ranging conceptual landscapes. As a result, it will be of great appeal to the academic and the clinician alike.'
- Leopold Nosek (Brazil)

'...a highly impressive, clear, and objective review of psychoanalytic concepts, controversies, and new developments. The richness of entries, covering authors from the broadest spectrum of psychoanalytic theories, facilitates the reader's orientation through the complex world of well-accepted terminology, as well as through the historically relevant and even idiosyncratic formulations that are scattered throughout the psychoanalytic literature. Akhtar's stance is fair in comparing the use of the same terms by different authors and in summarizing the controversies in a particular realm. His book is easy and enjoyable to read and an occasional subtle, but always respectful, ironic comment conveys the author's view regarding a particular point in an honest yet unintrusive way. The inclusion of an appendix on the previously published glossaries and of an extensive and up-to-date bibliography gives this dictionary a truly scholarly dimension.'
- Otto Kernberg (USA)

'This well-researched and extremely informative dictionary is not only a dictionary; it is a historical account of our field, a treasure trove of useful references, and a handbook of technical guidelines. Consulting it yields instant knowledge; reading it gives pleasure. It should be in the possession of every psychoanalyst and psychotherapist.'
- Henk-Jan Dalewijk (Holland)

'In the specific case of dictionaries, the scarce relevance of typology is well known. Specialists point out that the inevitably imprecise limitations in the definition of types render all typologies unsatisfactory. This is not so in the case of the Comprehensive Dictionary of Psychoanalysis by Salman Akhtar. Here, the word 'comprehensive' indicates what distinguishes this work from other, apparently similar, efforts. Besides noting the originality, clarity, and authority of the entries, the reader will find that the themes confronted by the author cover an unusual range of conceptual extension and topical relevance. From a methodological viewpoint, Akhtar creates a new model that deserves the specialist's full attention. He is an author who is well known for the variety of his interests and this, surely, has been the source of inspiration for this important contribution.'
- Jorge Canestri (Italy)

'The work is of high quality, and will be interesting and useful to those studying or researching in the field of psychoanalysis.'
- T.L. Stout, Choice
About the Author(s)
Salman Akhtar, MD, was born in India and completed his medical and psychiatric education there. Upon arriving in the USA in 1973, he repeated his psychiatric training at the University of Virginia School of Medicine, and then obtained psychoanalytic training from the Philadelphia Psychoanalytic Institute. Currently, he is Professor of Psychiatry at Jefferson Medical College and a training and supervising analyst at the Psychoanalytic Center of Philadelphia. He has authored, edited or co-edited more than 300 publications including books on psychiatry and psychoanalysis and several collections of poetry. He is also a Scholar-in-Residence at the Inter-Act Theatre Company in Philadelphia. Salman Akhtar received the Sigourney Award in 2012.
You may also like