Untying the Knot: Working with Children and Parents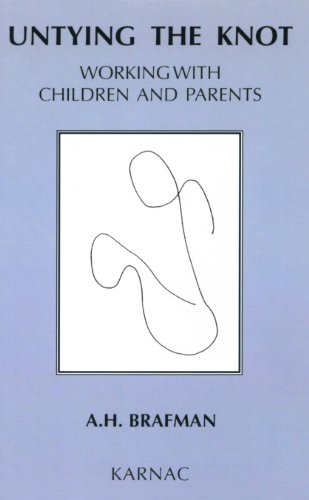 Also by A.H. Brafman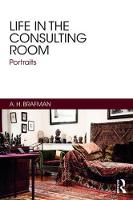 Untying The Knot sets out to present a clinical approach to cases where the referred patient is a child or adolescent, but in which the parents are intimately involved in the therapeutic situation.
Three fundamental principles inform the work: firstly, that early experience influences present lives; secondly, that unconscious feelings and fantasies are elements which shape everyday conscious experience; and thirdly, that the interaction of children and parents leads to patterns which become self-perpetuating and make it virtually impossible to define what is cause and what is effect in their relationship.
Dr Brafman acknowledges the pioneering work of Donald Winnicott in the treatment of children, emphasizing particularly his refusal to be bound by rigid notions of treatment modalities, but instead to go to the heart of the matter - an understanding of the child's own confusion and pain, and then, through its elucidation and expression, to bring relief.
Reviews and Endorsements
'…Brafman, through his skill, warmth, and the detailed observation of his encounters, enables these real and troubled children to find a voice in the book. And the reader is able to hear, feel and appreciate just how valuable and yet how painful this kind of work can be. Brafman's courage in engaging with family members in this difficult arena is admirable.'
- Evanthe Blandy, The Journal of Child Psychotherapy

'If I were a child who had a problem I think I'd be pleased if someone took me to see Dr. Brafman…He takes it for granted that a child wants to be understood, that he is looking to be understood, and it is the consultant's role to convey his willingness to listen to the child's experience and try to put it into words. I think most of us could probably learn something about that, and a great deal from this book.'
- Nicholas Midgley, Psychodynamic Practice
About the Author(s)
A. H. Brafman trained as a psychoanalyst of adults and children. In his NHS career he worked as a Consultant in Child and Adolescent Psychiatry, and for many years ran a group for parents and under-fives. He ran Infant Observation courses at the Institute of Psychoanalysis and also seminars on psychodynamic work with children, adolescents and adults for the British Society of Psychoanalysis and several other training organizations. He was also Honorary Lecturer at University Hospital Medical School, where he taught students and psychotherapy trainees. He has published a number of books, including Untying the Knot, Fostering Independence: Helping and Caring in Psychodynamic Therapies, and The Language of Drawings: A New Finding in Psychodynamic Work.
You may also like