Transsexuality and the Art of Transitioning: A Lacanian Approach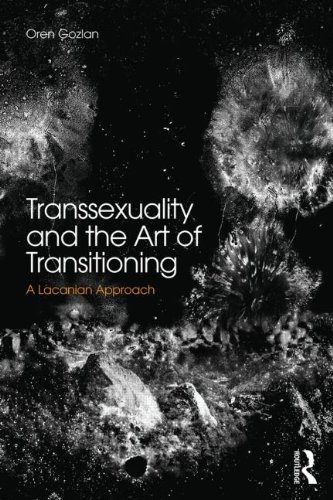 Book Details
Publisher : Routledge
Published : 2014
Cover : Paperback
Pages : 120
Category :
Lacanian Psychoanalysis
Catalogue No : 36760
ISBN 13 : 9780415855754
ISBN 10 : 0415855756
Also by Oren Gozlan
Transsexuality and the Art of Transitioning: A Lacanian Approach presents a startling new way to consider psychoanalytic dilemmas of sexual difference and gender through the meeting of arts and the clinic. Informed by a Lacanian perspective that locates transsexuality in the intermediate space between the clinic and culture, Oren Gozlan joins current conversations around the question of sexual difference with the insistence that identity never fully expresses sexuality and, as such, cannot be replaced by gender.
The book goes beyond the idea of gender as an experience that gives rise to multiple identities and instead considers identity as split from the outset. This view transforms transsexuality into a particular psychic position, able to encounter the paradoxes of transitional experience and the valence of phantasy and affect that accompany aesthetic conflicts over the nature of beauty and being. Gozlan brings readers into the enigmatic qualities of representation as desire for completion and transformation through notions of tension, difference and aesthetics through examining the artwork of Anish Kapoor and Louise Bourgeois and the role played by confusion in the aesthetics of transformation in literature and memoir.
Each chapter of the book presents a productive take on understanding the psychoanalytic demand to sustain and consider the dilemma that the unconscious presents to the knowledge and recognition of gender. Fundamentally, this work understands transsexuality as a creative act, rich with desire and danger, in which thinking of the transsexual body as both an analytic and a subjective object helps us to reveal the creativity of sexuality. Ideal for psychoanalysts, psychologists, psychiatrists and social workers as well as students of psychoanalysis, cultural studies, literature studies and philosophy, Transsexuality and the Art of Transitioning offers a unique insight into psychoanalytic approaches to transsexuality and the question of assuming a position in gender.
About the Author(s)
Oren Gozlan, Psy.D., ABPP, is a clinical psychologist and a psychoanalyst in private practice and professor and director of clinical training at the Adler Graduate School in Toronto. He is a Diplomate in Psychoanalysis with the American Board of Professional Psychology where he serves as Treasurer, Fellow of the Academy of Psychoanalysis and is also the Chair of the Gender and Sexuality Committee of the International Forum for Psychoanalytic Education.
You may also like