Current Critical Debates in the Field of Transsexual Studies: In Transition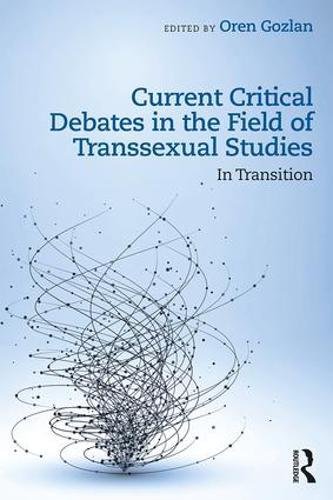 Book Details
Publisher : Routledge
Published : March 2018
Cover : Paperback
Pages : 264
Category :
Psychoanalysis
Catalogue No : 93373
ISBN 13 : 9781138481312
ISBN 10 : 1138481319
Also by Oren Gozlan
Current Critical Debates in the Field of Transsexual Studies introduces new thinking on non-conforming gender representation, addressing transsexuality as a subjective experience that highlights universal dilemmas related to how we conceive identity and exploring universal questions related to gender: its objects, objections, and obstacles. This book seeks to disassemble prejudicial orientations to the challenges and the everydayness of transsexuality and build new understanding and responses to issues including: medical biases, the problem of authenticity, and the agency of the child.
Oren Gozlen leads an examination of three central pressures: transformation of a medical model, the social experience of becoming transgendered and the question of self-representation through popular culture. The chapters reframe several contemporary dilemmas, such as: authenticity, pathology, normativity, creativity, the place of the clinic as a problem of authority, the unpredictability of sexuality, the struggle with limits of knowledge, a demand for intelligibility and desire for certainty. The contributors consider sociocultural, theoretical, therapeutic, and legal approaches to transsexuality that reveal its inherent instability and fluidity both as concept and as experience. They place transsexuality in tension and transition as a concept, as a subject position, and as a subjectivity.
The book also reflects the way in which political and cultural change affects self and other representations of the transsexual person and their others, asking: how does the subject metabolize the anxieties that relate to these transformations and facilitations? How can the subject respond in contexts of hostility and prohibition? Offering a much-needed interdisciplinary exploration, Current Critical Debates in the Field of Transsexual Studies will appeal to psychoanalysts and psychotherapist as well as psychologists and scholars of gender studies, cultural studies and sociology.
About the Editor(s)
Oren Gozlan, Psy.D., ABPP, is a clinical psychologist and a psychoanalyst in private practice and professor and director of clinical training at the Adler Graduate School in Toronto. He is a Diplomate in Psychoanalysis with the American Board of Professional Psychology where he serves as Treasurer, Fellow of the Academy of Psychoanalysis and is also the Chair of the Gender and Sexuality Committee of the International Forum for Psychoanalytic Education.
You may also like