Transforming Themes: Creative Perspectives on Therapeutic Interaction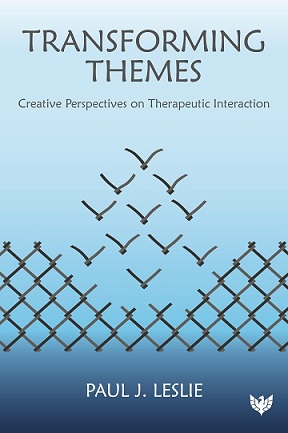 Book Details
Publisher : Karnac Books
Published : July 2021
Cover : Paperback
Pages : 160
Category :
Individual Psychotherapy
Catalogue No : 95657
ISBN 13 : 9781912691982
ISBN 10 : 1912691981
Also by Paul J. Leslie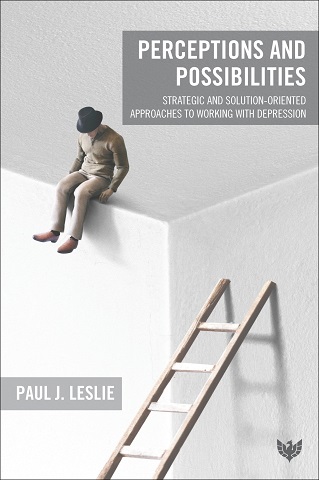 Transforming Themes challenges the dominant view of psychotherapy as a structured, reductionist process. Instead, it views psychotherapy as an alive, unrehearsed interaction that embraces healing when it is focused on the role of 'therapeutic themes'. These themes are the entrenched frames of references or contexts from which clients perceive their lives. In any interaction, each participant has a unique worldview. When clients come to therapy, they bring their problems in the form of a theme: 'the woman who can't forgive' or 'the child who is a terror'. Any potential statement or action performed within this theme merely strengthens the problem. Only when the theme of the therapy session has shifted can clients gain access to inner resources to shift perspectives and begin inner transformation.
Effective therapy results from moving clients into more flexible, empowering themes. These changes occur as a result of the dynamic interaction between therapist and client, which embraces improvisation, creativity, and novelty, rather than adherence to specific theories or techniques.
Using historical and modern research and colourful case studies, this work will help professionals understand how to easily adapt and apply creative and resourceful therapy interventions, no matter what therapeutic orientation they endorse. This book will enable therapists, counsellors, psychologists, and social workers to gain access to creative, effective methods which help their clients heal while increasing effectiveness and enjoyment in clinical work.
Reviews and Endorsements
Paul J. Leslie has written a richly referenced text that provides a solid foundation to appreciate the benefits of shifting from a rigid, pathology-based therapy to a theme-based approach. This is supported by a clear history of therapy down through the ages, by specific steps in creating preferred themes, and by clinical examples of this creative, respectful, and effective approach. I enjoyed Paul's flexibility in his genuine caring for his clients, and learned from the experience. It's a pleasure to recommend this delightful book to any serious therapist.
Rob McNeilly, MBBS, co-director of The Milton H Erickson Institute of Tasmania

Paul J. Leslie presents an approach to psychotherapy that affirms the unique ideas of the therapist, the unrealized resources of the client, and a creative process for co-constructing change. At times teacher, other times philosopher, and always masterful mentor, Leslie demonstrates the way therapists might move away from medicalized patterns of conducting therapy toward new dimensions of transformational potency while becoming curators of their own creativity.
Bette J. Freedson, LICSW, LCSW, CGP, author of Other Realms, Other Ways: A Clinician's Guide to the Magick of Intuition

In this intriguing book, Paul J. Leslie invites therapists to become more flexible and inventive in their work by abandoning any rigid attachment to predetermined theories or techniques. His call for more spontaneity and creativity in therapeutic interaction is refreshing and inspiring. Great ideas for helping clients open up to new possibilities in their lives!
Courtney Armstrong, LPC, author of Rethinking Trauma Treatment: Attachment, Memory Reconsolidation and Resilience

Transforming Themes invites psychotherapists to engage in a process that is known, but rarely discussed within the framework of themes. Dr. Leslie highlights and defines a powerful treatment model that is co-created, cooperative, and empowering. Instead of focusing on problems, clinicians are encouraged to create new themes that incorporate resources, improvisation, and healing. Within this framework, the therapeutic relationship is incorporated as a resource, along with departing from a pathology-oriented approach of treatment. Leslie reminds us that utilization and empowerment are themes that ought to be carried out in all successful treatments.
Rick Miller, LICSW, author of Unwrapped: Integrative Therapy with Gay Men … The Gift of Presence
Table of Contents

Acknowledgements
About the author
Introduction

CHAPTER 1
Theme-oriented therapy

CHAPTER 2
Psychotherapy as theme creation

CHAPTER 3
Cocreating new themes

CHAPTER 4
Thematic patterns and rituals

CHAPTER 5
The soldier who was secretly a hippie

CHAPTER 6
The heart of an artist

CHAPTER 7
The eccentric professor

References
Index
About the Author(s)
Dr. Paul J. Leslie is a psychotherapist, researcher, trainer, and author in Aiken, South Carolina. He specialises in resource-directed approaches to working with individuals and families. Paul is a licensed therapist in the states of Georgia and South Carolina, and a National Board Certified Fellow in Hypnotherapy. He has a doctorate in Counseling Psychology and is presently the coordinator of the psychology program at Aiken Technical College. He has authored eight books including Transforming Themes: Creative Perspectives on Therapeutic Interaction and Potential not Pathology: Helping Your Clients Transform Using Ericksonian Psychotherapy. Paul is a popular trainer of mental health professionals in the areas of solution-based therapies, Ericksonian hypnosis, and creative therapy applications.
You may also like