Perceptions and Possibilities: Strategic and Solution-Oriented Approaches to Working with Depression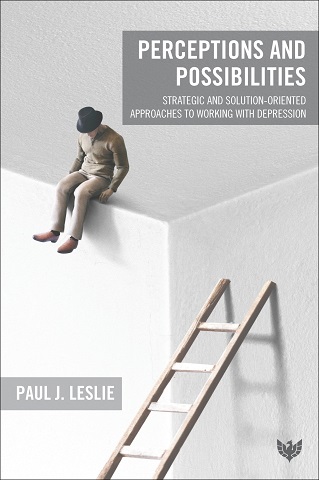 Book Details
Publisher : Karnac Books
Published : September 2022
Cover : Paperback
Pages : 142
Category :
Individual Psychotherapy
Catalogue No : 96457
ISBN 13 : 9781800131064
ISBN 10 : 9781800131
Also by Paul J. Leslie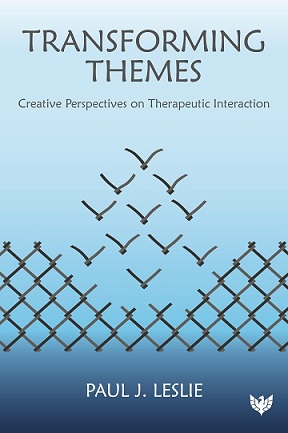 This book will assist therapists in easily implementing the concepts of strategic and solution-oriented applications into one's therapeutic work with depressed clients. The focus of these brief therapy approaches is on the clients' resources and potential rather than on their deficits and pathology. These ideas have their roots in the work of Milton H. Erickson, the Mental Research Institute in Palo Alto, California, and Bill O'Hanlon's Solution Oriented Therapy. The methods and applications recognise the significance of how clients perceive their problems, the importance on assisting clients to be validated and understood in the realm of their experiences, and the creation of change in their views and actions concerning their individual situations.
Perceptions and Possibilities is designed to assist therapists in finding new ways of moving their therapy sessions away from an entrenched focus on client pathology. Instead, therapists are encouraged towards brief and effective interactions with a focus on future-oriented possibilities. Paul Leslie presents established and cutting-edge research, colourful case studies, and stories told in everyday language to engage, educate, and aid mental health professionals. The aim is to enable them to understand how to easily adapt and apply creative and resourceful therapy interventions to help clients who are suffering from depression.
This book is highly recommended for psychologists, counsellors, and psychotherapists, particularly those who are interested in exploring brief therapies, postmodern/Ericksonian approaches, and solution-focused, systemic, and strategic therapies.
Reviews and Endorsements
'In Perceptions and Possibilities, author Paul J. Leslie takes the reader into a realm of perceptual creativity and clinical intelligence. Using fascinating case examples that show how it is done, spiced with insights from respected colleagues, Leslie demonstrates unique ways to tailor treatment to the differential needs of each individual. Starting with clear descriptions of currently vetted modalities, the author guides the reader into a world where strategic possibility and solution-oriented approaches offer new hope. In Perceptions and Possibilities, you will discover clinical wisdom that will help your clients stop chasing their tails – and begin their recovery.'
Bette Freedson, LICSW, LCSW, CGP, author of 'Other Realms, Other Ways: A Clinician's Guide to the Magick of Intuition'

'This book is a breath of fresh air, in a time when research is weaponized, and used to persuade mental health practitioners to choose the best golden procrustean bed. Paul Leslie seems to hold the secrets of a flexible magic of change, which he generously and skillfully shares with us. Complex things are simply exposed without over-simplification, and Paul's optimistic and pragmatic vision energizes and gives hope. The book invites us to change our perceptions, by looking in between strategic and solution-oriented approaches, on the background of their Ericksonian roots, enabling us to discover new possibilities, simple and actionable strategies for mobilizing things from the stuckness of depression. I highly recommend this book to my colleagues and students.'
Bogdan Cezar Ion, PhD, lecturer, Department of Applied Psychology & Psychotherapy, Bucharest University

'Paul J. Leslie's latest work on the phenomenology, genesis, and treatment of depression reads like an artful tapestry of interwoven materials: from psychoanalysis to behaviorist and cognitive approaches, the progression leads to Milton H. Erickson's solution-focused psychotherapy. Like all good hypnotherapists, he vividly and movingly describes cases, stories, and strategies, especially creative play with realities. This reminds us once again of the importance of the sensitive use of words. A stimulating, inspiring book that not only benefits clients, but also helps therapists to proceed in a lively way and – yes! – with joy, always remaining optimistic on this serious subject.'
Andreas Steiner, Dipl-Psych, MA, SEPT Institute Cologne
Table of Contents

Acknowledgments
About the author

Foreword by Bob Bertolino, PhD

Introduction

Chapter 1
Strategies, solutions, and depression

Chapter 2
Theoretical foundation for a strategic and solution-oriented approach

Chapter 3
Assessment and intervention planning

Chapter 4
Changing perceptions

Chapter 5
Altering and interrupting patterns

Chapter 6
Using metaphors, analogies, and stories

Epilogue
References
Index
About the Author(s)
Dr. Paul J. Leslie is a psychotherapist, researcher, trainer, and author in Aiken, South Carolina. He specialises in resource-directed approaches to working with individuals and families. Paul is a licensed therapist in the states of Georgia and South Carolina, and a National Board Certified Fellow in Hypnotherapy. He has a doctorate in Counseling Psychology and is presently the coordinator of the psychology program at Aiken Technical College. He has authored eight books including Transforming Themes: Creative Perspectives on Therapeutic Interaction and Potential not Pathology: Helping Your Clients Transform Using Ericksonian Psychotherapy. Paul is a popular trainer of mental health professionals in the areas of solution-based therapies, Ericksonian hypnosis, and creative therapy applications.
You may also like