Transformational Relationships: Deciphering the Social Matrix in Psychotherapy

Book Details
Publisher : Zeig, Tucker and Theisen
Published : 2010
Cover : Paperback
Pages : 378
Category :
Individual Psychotherapy
Catalogue No : 33879
ISBN 13 : 9781934442401
ISBN 10 : 1934442402
Also by Dan Short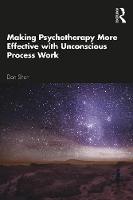 Transformational Relationships is a vital resource for therapists who want state-of-the-art information on what works in psychotherapy. To navigate successfully the complex demands of individualized treatment, a therapist needs to recognize the social matrix against which the course of treatment is plotted. To this end, Dr. Short shares the most essential aspects of the therapist-patient relationship and how this powerful bond produces lasting transformation.
Readers will discover a unique and compelling narrative of science and clinical wisdom. The first section deciphers key dynamics of social complementarity, including dominance and submission, reciprocity, affective attunement, verification, and attachment. In the second section the reader will learn how relational beacons facilitate complex interpersonal maneuvering. The process of transformation begins long before the treatment ends.
About the Author(s)
Dan Short, PhD, is director of the Milton H. Erickson Institute of Phoenix and former Assistant Director for the Milton H. Erickson Foundation. He has authored several books and book chapters on Ericksonian Therapy and is leading the effort to document the core competencies of Ericksonian Therapy. Currently teaching Clinical Hypnosis at the Southwest College of Naturopathic Medicine, he conducts consultation groups for professionals in the Phoenix metropolitan area, provides supervision of professionals in the United States and abroad, and presents seminars and workshops as visiting faculty at institutes around the world.
You may also like