Book Details
Publisher : Routledge
Published : May 2014
Cover : Paperback
Pages : 224
Category :
Group Psychotherapy
Catalogue No : 33891
ISBN 13 : 9781780491981
ISBN 10 : 1780491980
Also by Martin Weegmann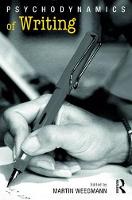 The World within the Group is an original and ambitious endeavour to connect group analysis to philosophy, history, and modern social theory. The book argues that group analysis needs theoretical renewal to remain relevant, and that philosophy is a valuable resource for such thinking. In particular, the work of three philosophers is examined: Nietzsche, Dewey, and Gadamer, each being associated with "pragmatic-perspective" inquiry. The author demonstrates that group analysis is compatible with such inquiry, and that we understand and intervene from within the horizon of specific traditions of training and theory. Group analysis typifies an unremitting relational stance, valuing openness of dialogue, and moving in and out of the perspectival worlds of the participants.
The book also offers a re-formulation of the concept of social unconscious, seen as a discursive world of production and articulation. Drawing on contemporary social theories, it chimes with the spirit of Elias's historical approach. Considering social worlds markedly different, often incommensurable, with our own, the author provides accounts of the shifting social unconsciousness during the Reformation and revolutionary upheavals in England. The social unconscious generates ideals and exclusions, both model and abject figures, such as those of the witch, the model Christian, degenerates and other "dangerous classes".
Returning to clinical concerns, the final two essays address the "narrative turn" in social sciences. The implications of considering persons as story-telling, metaphorical animals is explored, as is the inevitability that personal stories are infused by wider, cultural narratives. Society has changed considerably since Foulkes' day and the final chapter considers how group analysis can help contain as well as illuminate some of the complex issues we face in the modern world, and thus remain relevant.
Reviews and Endorsements
'Martin Weegmann is an experienced clinician whose sensitivity and compassion for his patients is elegantly evident in his writing. He writes clearly yet evocatively, giving the reader a clear appreciation of his patients' humanity, strengths, and vulnerabilities.'
— Dr Edward Khantzian, Clinical Professor in Psychiatry, Harvard Medical School

'A breathtaking theoretical sweep, offering new directions, not only for group analysis and therapeutic interventions, but also for anyone who wants to address the sociopolitical in and of the psychological.'
— Erica Burman, Professor of Education, University of Manchester

'A beautifully crafted, theoretically sophisticated book tracing both cultural and more personal elements of psychopathology. This volume expands our overall knowledge of the relationships we and our patients find helpful and problematic.'
— Walter Stone, MD, Professor Emeritus, University of Cincinnati; Distinguished Fellow of the American Group Psychotherapy Association

'Martin Weegmann weaves together an extremely rich tapestry using threads of philosophy, history, and social theory. No one interested in horizons of group analytic theory and practice today can afford to ignore this "interdisciplinary, integrative book that moves between different domains of enquiry".'
— Dieter Nitzgen, MA, group analyst, Germany

'This book offers a profound appreciation of the group psychotherapeutic space and the rich and diverse cultural narratives that propel processes of internalisation and identification. Martin Weegmann is a writer who possesses a rare gift for clarity in exposition and imaginative lucidity. This fascinating book breaks new ground through the author's rich weave of intersubjectivity, clinical insight, and the narrative scores that orchestrate our daily lives and interpersonal relationships.'
— Alistair D. Sweet, Senior Psychotherapist, Addiction NI and Honorary Lecturer, Queen's University, Belfast

'The World within the Group looks out across new horizons to situate a philosophical account of group psychotherapy that is well fitted to the clinical challenges of today. Some surprising and refreshing observations are brought alive with narratives that speak with great sensitivity and humanity. Martin Weegmann has the knack of making dense theory accessible without muffling the voices of those with whom he has worked.'
— Dr Gary Winship, Associate Professor, Senior Fellow, Institute for Mental Health, University of Nottingham
About the Author(s)
Martin Weegman is a Consultant Clinical Psychologist and Group Analyst, with thirty years NHS experience. He is a well-known trainer, delivering workshops and lectures throughout the UK to a variety of psychology and psychotherapy organisations. Martin has written or co-edited four books, and published many book chapters and papers in a range of journals.
You may also like