The Unpast: The Actual Unconscious Book Details
Publisher : Unconscious in Translation
Cover : Paperback
Category :
Psychoanalysis
Catalogue No : 40495
ISBN 13 : 9781942254072
ISBN 10 : 1942254075
Also by Dominique Scarfone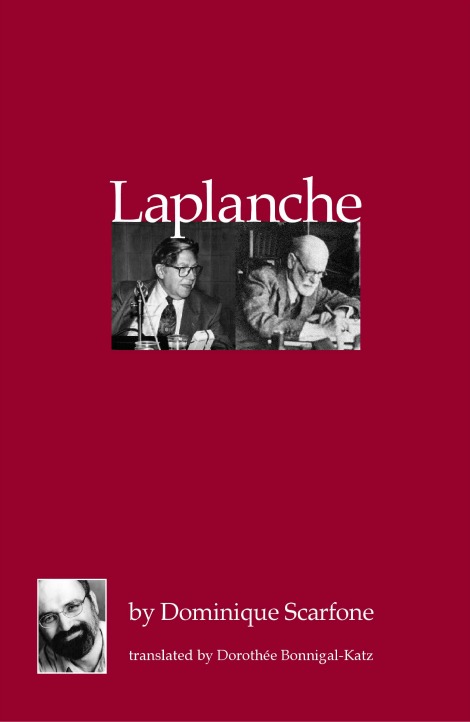 The Unpast: The Actual Unconscious, the principal text of this collection, was the focus of the 2014 Congress of French Speaking Psychoanalysts. Three earlier texts show the progression of his thought which culminated in "The Unpast". Scarfone's foreword to this volume begins in this way:
Time was a somewhat neglected theme in Freud's nearly fifty-year long study of the unconscious, and he himself deplored this fact in one of his late works:
Again and again I have had the impression that we have made too little theoretical use of [the] fact, established beyond any doubt, of the unalterability by time of the repressed. This seems to offer an approach to the most profound discoveries. Nor, unfortunately, have I myself made any progress here. (1932)
One can only speculate about where a renewed effort on Freud's part would have led him regarding the "unalterability by time of the repressed." In the present series of essays, that idea is embraced again, though from a different angle. Instead of subscribing to the general notion of "timelessness" regarding the unconscious, I take stock of Freud's formulation in the citation above. The "unalterability by time of the repressed" points at something more dynamic or more dialectical than the blunt assertion that the unconscious is timeless. Indeed, if the unconscious were timeless, one might well wonder how any part of it could be brought into a time-bound form of existence. Timelessness points to an unconscious that is out of this world, whereas "the unalterability by time of the repressed," suggests a different story: time does exist for the unconscious, but somehow the repressed is protected from its corrosive effects. The question then becomes what makes the repressed so sturdy?
About the Author(s)
Dominique Scarfone M.D., is full professor at the Department of Psychology of the Université de Montréal where he teaches psychoanalytic theory, does clinical supervision, and conducts conceptual research with his doctoral students. A psychoanalyst in private practice, he is a supervising analyst, member of the Société and of the Institut Psychanalytique de Montréal, French-speaking sections of the Canadian Psychoanalytic Society and Institute. He is associate editor of the International Journal of Psychoanalysis and a member of the editorial board of the Canadian Journal of Psychoanalysis as well of the international board of the Revue Française de psychanalyse. He has published four books: Jean Laplanche (PUF, 1997), Oublier Freud? Mémoire pour la psychanalyse (Boréal, 1999), Les Pulsions (PUF, « Que sais-je? », 2004) and Quartiers aux rues sans nom (Paris, Éditions de l'Olivier, Collection Penser/Rêver, 2012). He is also the author of several book chapters and numerous articles in international journals. He is regularly invited to give seminars and conferences across Canada, the United States, France, Italy and Latin America.
You may also like