The Language of Psychoanalysis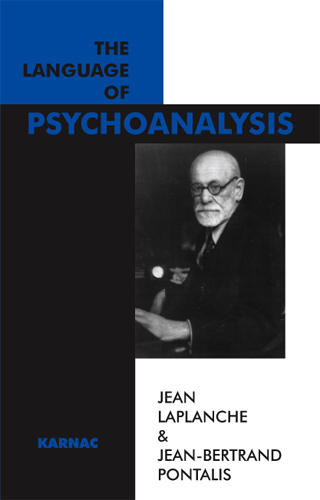 Book Details
Publisher : Routledge
Published : 1988
Cover : Paperback
Pages : 528
Category :
Psychoanalysis
Catalogue No : 2399
ISBN 13 : 9780946439492
ISBN 10 : 0946439494
Also by Jean Laplanche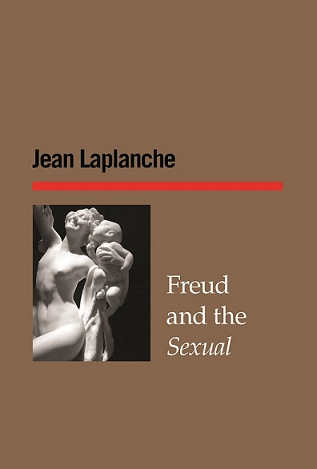 Also by Jean-Bertrand Pontalis

Our Customers Average Rating
Read all reviews (1)





Sigmund Freud evolved his theories throughout his lifetime. This entailed many revisions and changes which he himself never tried to standardize rigidly into a definitive conceptual system. The need for some sort of a reliable guide which would spell out both the pattern of the evolution of Freud's thinking, as well as establish its inherent logic, was felt for a long time by both scholars and students of psychoanalysis.

Drs. Laplanche and Pontalis of the Association Psychoanalytique de France succeeded admirably in providing a dictionary of Freud's concepts which is more than a compilation of mere definitions. After many years of creative and industrious research, they were able to give an authentic account of the evolution of each concept with pertinent supporting texts from Freud's own writing (in the Standard Edition translation), and thus have endowed us with an instrument for work and research which is characterized by its thoroughness, exactitude and lack of prejudice towards dogma.

The Language of Psychoanalysis has already established itself as a classic, and will long continue to be indispensible guide to psychoanalytic vocabulary for both student and research-worker in psychoanalysis.
About the Author(s)
Jean Laplanche (1924 – 2012) was described by the journal Radical Philosophy as "the most original and philosophically informed psychoanalytic theorist of his day." Studying philosophy under Hyppolite, Bachelard, and Merleau-Ponty, he became an active member of the French Resistance under the Vichy regime. Under the influence (and treatment) of Jacques Lacan, Laplanche came to earn a doctorate in medicine and was certified as a psychoanalyst. He eventually broke ties with Lacan and began regularly publishing influential contributions to psychoanalytic theory, his first volume appearing in 1961. In 1967 he published, with his colleague J.-B. Pontalis, the celebrated encyclopaedia The Language of Psychoanalysis. A member of the International Psychoanalytical Association, co-founder of the Association Psychanalytique de France, emeritus professor and founder of the Center for Psychoanalytic Research at the Université de Paris VII, and assistant professor at the Sorbonne, he also oversaw, as scientific director, the translation of Freud's complete oeuvre into French for the Presses Universitaires de France.
Customer Reviews
Our customers have given this title an average rating of 5 out of 5 from 1 review(s), add your own review for this title.
John Champion on 24/09/2009 20:54:43





(5 out of 5)
I found this compendium of articles on the subject of psychoanalysis to be very informative and interesting.
You may also like