The Theory and Practice of Balint Group Work: Analyzing Professional Relationships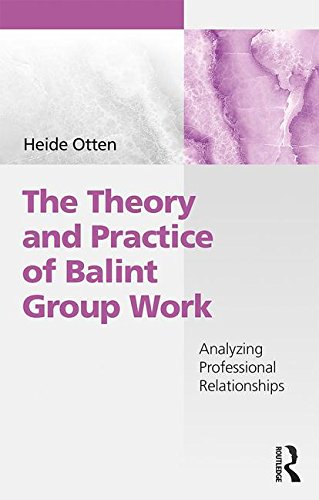 Book Details
Publisher : Routledge
Published : 2017
Cover : Paperback
Pages : 132
Category :
Group Psychotherapy
Catalogue No : 93296
ISBN 13 : 9781138507012
ISBN 10 : 1138507016
Michael Balint's work grew out of a desire to analyze the doctor-patient relationship and improve diagnosis and treatment, and is now known and implemented internationally. In The Theory and Practice of Balint Group Work Heide Otten presents a practical guide to Balint groups and their relevance to clinicians in the modern world of internet diagnoses, distant patients and teams of specialists.
The book begins with a history of the therapeutic relationship and its influence on the development of Balint's work. Otten demonstrates how the sessions work, and goes on to look at the practical aspects of Balint group work with various professional and student groups, with participants of different cultural backgrounds and nationalities, and internationally. The requirements for leading a Balint group are then explored, and the book concludes with research findings and a look at how the practice can be extended to other professional groups. Case material from the author's own work is included throughout, and suggestions for additional creative elements such as sculpting, role play and psychodrama are also featured.
The Theory and Practice of Balint Group Work is an essential guide for psychoanalysts, psychoanalytic psychotherapists, counsellors and medical practitioners and theorists coming to group work for the first time or utilising Balint's ideas in their day to day practice. It will also appeal to others working in the helping professions seeking to strengthen the therapeutic relationship.
You may also like