The Self Under Siege: A Therapeutic Model for Differentiation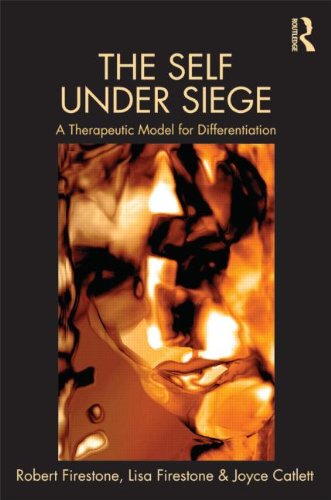 Book Details
Publisher : Routledge
Published : 2012
Cover : Hardback
Pages : 288
Category :
Individual Psychotherapy
Catalogue No : 33395
ISBN 13 : 9780415520331
ISBN 10 : 0415520339
Also by Robert W. Firestone


Also by Joyce Catlett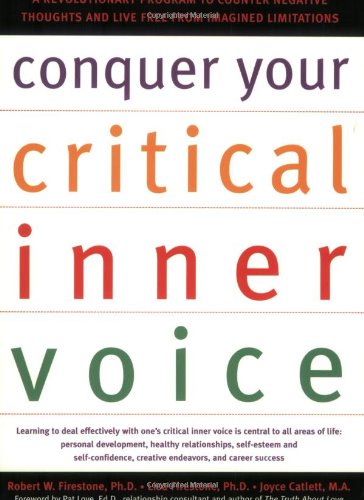 How much of our identity or 'self' is truly representative of our own wants, needs, and goals in life and how much does it reflect the desires and priorities of someone else? Are we following our own destiny or are we unconsciously repeating the lives of our parents, living according to their values, ideals, and beliefs? In this thought-provoking book, noted clinical psychologist Robert Firestone and his co-authors explore the struggle that all of us face in striving to retain a sense of ourselves as unique individuals. An important addition to the area of personality development theory, it offers a new perspective on differentiation and the battle to separate ourselves from the chains of the past. Through numerous case studies and personal stories from men and women who participated in a 35-year observational study, the authors illustrate how voice therapy, a cognitive/affective/behavioral methodology pioneered by Firestone, is used to illicit, identify, and challenge the destructive inner voice and to change aversive behaviors based on its prescriptions. The theory they describe integrates the psychodynamic and existential approaches underlying voice therapy and is enriched by research findings in the neurosciences, attachment research, and terror management theory (TMT). An important addition to the area of personality development theory, The Self under Siege offers a new perspective on differentiation and the battle to separate ourselves from the chains of the past. It provides psychotherapists and other mental health professionals with the tools needed to help clients differentiate from the dysfunctional attitudes and toxic personality traits of their parents, other family members, and harmful societal influences that have unconsciously dominated their lives. This book will have a special appeal to clients and, in fact, to any person interested in his/her own personal development.
About the Author(s)
Robert W. Firestone, Ph.D., clinical psychologist, author, and artist. Dr Firestone was in private practice of psychotherapy from 1957 to 1979. In 1979, he joined the Glendon Association as its consulting theorist. His major publications include The Fantasy Bond, Compassionate Child-Rearing, and Fear of Intimacy. His studies of negative thought processes led to the development of an innovative therapeutic methodology described in Voice Therapy, Suicide and the Inner Voice, Combating Destructive Thought Processes, Creating a Life of Meaning and Compassion: The Wisdom of Psychotherapy and Sex and Love in Intimate Relationships. In collaboration with his daughter, Dr Lisa Firestone, he developed three assessment instruments: The Firestone Assessment of Self-Destructive Thoughts [FAST], The Firestone Assessment of Suicide Intent [FASI] and the Firestone Assessment of Violent Thoughts [FAVT].
More titles by Robert W. Firestone
Joyce Catlett, MA, author and lecturer, has collaborated with Dr. Robert Firestone in writing 12 books and numerous professional articles. She began her career in psychology in 1972, working with autistic children at the Camarillo State Hospital Children's Treatment Center in Camarillo, CA. A founding member of Glendon Association, she has been a national lecturer and workshop facilitator in the areas of child abuse prevention and couple relations. With Glendon, she has co-produced 40 video documentaries on a wide range of mental health topics. Ms. Catlett was also instrumental in the development and training of instructors in the Compassionate Child Rearing Education Program and in training mental health professionals in Voice Therapy Methodology.
You may also like