The Self Explained: Why and How We Become Who We Are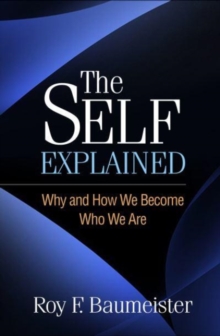 Book Details
Publisher : Guilford Press
Published : May 2022
Cover : Hardback
Pages : 420
Category :
Clinical Psychology
Catalogue No : 96259
ISBN 13 : 9781462549283
ISBN 10 : 1462549284
Also by Roy F. Baumeister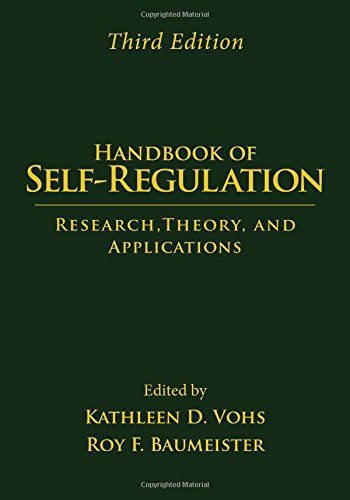 The idea of the self is immediately familiar to everyone, yet elusive to define and understand. From pioneering researcher Roy F. Baumeister, this volume synthesizes a vast body of knowledge to provide a panoramic view of the human self--how it develops and functions, why it exists, and what problems it encounters on the journey through life. What are the benefits of self-knowledge, and how attainable is it? Do we have one self, or many? What is the relationship of self and society? In 28 concise chapters, Baumeister explains complex concepts with clarity and insight. He reveals the central role played by the self in enabling both individuals and cultures to thrive.
Reviews and Endorsements
"Not since William James has anyone contributed more to the study of the self than Roy Baumeister. Trenchant and insightful, this book integrates an enormously broad and interdisciplinary literature to offer a novel take on what makes us who we are. As Baumeister convincingly shows, it is our social and cultural nature that has given us a self, and this guides what our selves are ultimately for." - Steven J. Heine, PhD, Distinguished University Scholar and Professor of Social and Cultural Psychology, University of British Columbia, Canada.

"Before Baumeister's analysis of the self, I found myself telling my students that whenever you see 'self followed by a hyphen' (e.g., self-efficacy, self-esteem, self-control), hold on to your wallet. Baumeister's brilliant book shows us how the self only makes sense as a product of the culture it lives in, how it changes over epochs, how difficult it is to 'know thyself,' and, most important, the indispensable reality of the self." - Martin E. P. Seligman, PhD, Zellerbach Family Professor of Psychology, Positive Psychology Center, University of Pennsylvania.

"Baumeister is the world's leading expert on the self. He provides a new model of the self and offers a staggering amount of evidence that supports this framework. This book is unique in its breadth and depth. It touches on human development, culture, motivation, interpersonal relationships, psychopathology, decision making, self-esteem, stress and coping, and personality. This masterful, comprehensive volume will guide the future scientific study of the self, and will be wonderful for use in undergraduate or graduate seminars." - C. Nathan DeWall, PhD, Department of Psychology, University of Kentucky.
About the Author(s)
Roy F. Baumeister, PhD, is Professor Emeritus of Psychology at Florida State University and at the University of Queensland in Australia. One of social psychology's most highly cited researchers, Dr. Baumeister has been conducting research, teaching, and thinking about the human self since the 1970s. His work spans multiple topics, including self and identity, self-control, interpersonal rejection and the need to belong, sexuality and gender, violence and evil, self-esteem, self-presentation, emotion, decision making, consciousness and free will, and finding meaning in life. He has written approximately 700 professional publications as well as numerous books for professionals and the general public. Dr. Baumeister is a recipient of awards including the Distinguished Lifetime Achievement Award from the International Society for Self and Identity and the William James Fellow Award, the highest honor of the Association for Psychological Science.
You may also like