Handbook of Self-Regulation: Research, Theory, and Applications: Third Edition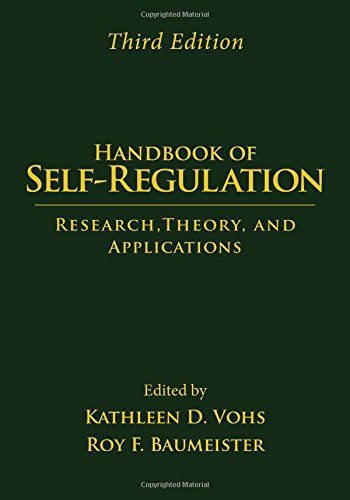 Book Details
Publisher : Guilford Press
Published : 2016
Cover : Hardback
Pages : 640
Category :
Clinical Psychology
Catalogue No : 39425
ISBN 13 : 9781462520459
ISBN 10 : 1462520456
Also by Roy F. Baumeister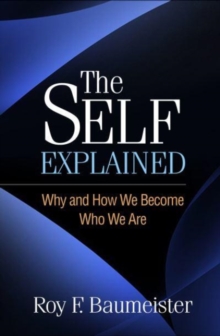 Also by Kathleen D. Vohs
From leading authorities, this significantly revised and expanded handbook is a highly regarded reference in a rapidly growing field. It thoroughly examines the conscious and unconscious processes by which people manage their behavior and emotions, control impulses, and strive toward desired goals. Chapters explore such vital issues as why certain individuals have better self-control than others; how self-regulation shapes, and is shaped by, social relationships; underlying brain mechanisms and developmental pathways; and which interventions can improve people's self-control. The volume also addresses self-regulatory failures and their consequences, with chapters on attention-deficit/hyperactivity disorder, criminality, addictions, and money management challenges. As a special bonus, purchasers of the third edition can download a supplemental e-book featuring two notable, highly cited chapters from the second edition.
New to this edition:
*Incorporates the latest topic areas, theories, and empirical findings.
*Updated throughout, with 21 new chapters and numerous new authors.
*Cutting-edge topics: implicit self-regulation processes, the role of physical needs and processes (such as the importance of sleep), the benefits of dampening positivity, the frequency and consequences of emotional control in the workplace, and self-regulation training.
*Expanded coverage of motivational factors, romantic relationships, and lapses of self-control.
About the Editor(s)
Roy F. Baumeister, PhD, is Professor Emeritus of Psychology at Florida State University and at the University of Queensland in Australia. One of social psychology's most highly cited researchers, Dr. Baumeister has been conducting research, teaching, and thinking about the human self since the 1970s. His work spans multiple topics, including self and identity, self-control, interpersonal rejection and the need to belong, sexuality and gender, violence and evil, self-esteem, self-presentation, emotion, decision making, consciousness and free will, and finding meaning in life. He has written approximately 700 professional publications as well as numerous books for professionals and the general public. Dr. Baumeister is a recipient of awards including the Distinguished Lifetime Achievement Award from the International Society for Self and Identity and the William James Fellow Award, the highest honor of the Association for Psychological Science.
You may also like