The Mindful Way Through Depression: Freeing Yourself from Chronic Unhappiness

Book Details
Publisher : Guilford Press
Published : 2007
Cover : Paperback
Pages : 274
Category :
Popular Psychology
Catalogue No : 25568
ISBN 13 : 9781593851286
ISBN 10 : 1593851286
Also by Zindel V. Segal
Also by Mark Williams
Also by John Teasdale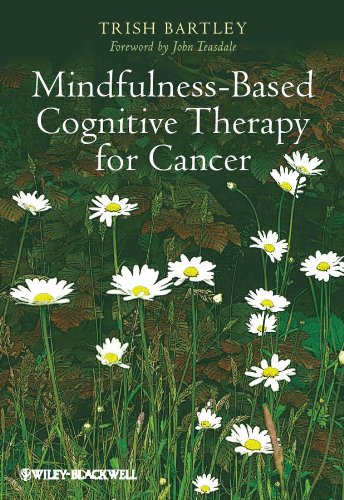 The Mindful Way through Depression draws on the collective wisdom of four internationally renowned mindfulness experts, including bestselling author Jon Kabat-Zinn, to help you break the mental habits that can lead to despair. This authoritative, easy-to-use self-help program is based on methods clinically proven to reduce the recurrence of chronic unhappiness. Informative chapters reveal the hidden psychological mechanisms that cause depression and demonstrate powerful ways to strengthen your resilience in the face of life's misfortunes. Kabat-Zinn lends his calm, familiar voice to the accompanying CD of guided meditations, making this a complete package for anyone looking to regain a sense of balance and contentment.
About the Editor(s)
Mark Williams is Associate Professor of Global Medieval Literature at the University of Oxford and the author of Ireland's Immortals: A History of the Gods of Irish Myth. He writes with 'extraordinary erudition and devastating wit' (New York Review of Books).
John Teasdale, PhD, held a Special Scientific Appointment with the United Kingdom Medical Research Council's Cognition and Brain Sciences Unit in Cambridge, England. He is a Fellow of the British Academy and the Academy of Medical Sciences. Dr. Teasdale collaborated with Mark Williams and Zindel Segal in developing mindfulness-based cognitive therapy (MBCT) to prevent relapse and recurrence in major depression; together, they coauthored Mindfulness-Based Cognitive Therapy for Depression: Second Edition (for mental health professionals), as well as the self-help guides The Mindful Way Workbook and (with Jon Kabat-Zinn) The Mindful Way through Depression. He has also published numerous highly cited articles in refereed journals. Since retiring, Dr. Teasdale has taught mindfulness and insight meditation internationally. He continues to explore and seek to understand the wider implications of mindfulness and meditation for enhancing our way of being.
Jon Kabat-Zinn is the founding director of the renowned Stress-Reduction Clinic at the University of Massachusetts Medical Centre and Associate Professor. He is the bestselling author of Wherever You Go, There You Are and Full Catastrophe Living
You may also like