Book Details
Publisher : Routledge
Published : January 2007
Cover : Paperback
Category :
Psychoanalysis
Catalogue No : 25129
ISBN 13 : 9780415411776
ISBN 10 : 0415411777
Also by Roger Kennedy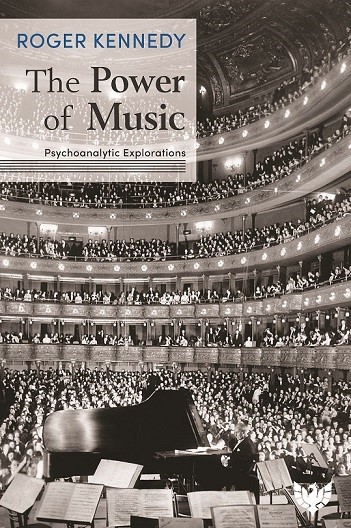 The Many Voices of Psychoanalysis spans over thirty years of Roger Kennedy's work as a practicing psychoanalyst, providing a fascinating insight into the process of development of psychoanalytic identity. The introduction puts the papers into context, charting the development of the author's practice and understanding of psychoanalysis and his position as part of the British Independent tradition. The intention of the chapters is to address the 'many voices' of psychoanalysis - the many roles and approaches a psychoanalyst may take, while adhering to the established ideas of psychoanalysis.
Reviews and Endorsements
The author takes into account the various influences which shape the psychoanalytic voice, drawing on literature, philosophy and sociology as well as analytic ideas. Subjects covered include: aspects of consciousness - one voice or many; handling the dual aspect of the transference; bearing the unbearable - working with the abused mind; the internal drama - psychoanalysis and the theatre; and a psychoanalyst in the family court. This book will be of use not only to practicing psychoanalysts, but also to psychoanalytic psychotherapists and other mental health workers. It will also appeal to anyone interested in the relationship between psychoanalysis and related disciplines.

Table of Contents
Introduction.
Part I: Theoretical Voices. Freedom to Relate. The Human Aspects of the Psychoanalytic Relationship. Aspects of Consciousness - One Voice or Many? On Subjective Organisations. Restoring History to Psychoanalysis.
Part II: Clinical Voices. Handling the Dual Aspect of the Transference. A Severe Form of Breakdown in Communication in the Psychoanalysis of an Ill Adolescent. Bearing the Unbearable - Working with the Abused Mind. Becoming a Subject - Some Theoretical and Clinical Issues.
Part III: Other Voices. The Internal Drama - Psychoanalysis and the Theatre. Some Aspects of Group Therapy with Psychotic Patients. Psychosis and the Family. Work of the Day. A Psychoanalyst in the Family Court.

Author Biography
Roger Kennedy is a Supervising and Training Analyst and President of the British Psychoanalytical Society. He is Consultant psychotherapist at the Family Unit, Cassell Hospital, Richmond, UK and Honorary Senior Lecturer in Psychiatry at Imperial College, London, UK. He is author of "Psychoanalysis, History and Subjectivity".
About the Author(s)
Roger Kennedy is a psychoanalyst in private practice, a training analyst and President of the British Psychoanalytical Society. He is Consultant Psychiatrist at the Family Unit, Cassel Hospital, and author of nine previous books, including Psychotherapists as Expert Witnesses (2005), and The Many Voices of Psychoanalysis (2007). He is also a published poet.
You may also like