The Language of Distress: Understanding a Child's Behaviour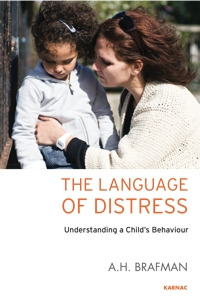 Also by A.H. Brafman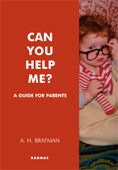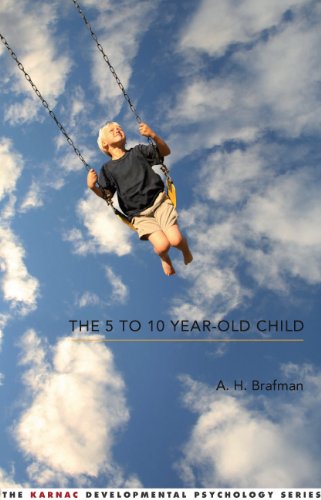 This book describes a series of cases where the child's presenting complaint is seen to be the expression of an underlying emotional conflict that the child expects the parents to understand and help him or her to overcome. The parents' interpretation of the child's symptoms cannot but be influenced by their own previous life experiences and if their eventual response does not meet the child's anxiety, the child feels misunderstood and the physical complaint remains unchanged.
When seeing child and parents in a consultation, an attempt is made to discover the unconscious fantasy that underlies the presenting physical complaint, and also to investigate what led the parents to approach their child in the particular manner that, in practice, perpetuated the symptom. The proposal is put forward that the symptom can be seen as a language, a manner of expressing an underlying emotional anxiety. Once the therapist formulates this message in words the child can understand, and helps the parents to understand their response to the child, it becomes possible for the parents to approach the child in a more effective manner - and the symptom disappears.
Reviews and Endorsements
Read a review of this title in 'Parenting & Child Resources, September 2016 Newsletter'
'Dr A.H. Brafman occupies a unique place in the field of child and family mental health. For more than half a century he has worked indefatigably, with unique compassion and clinical intelligence, to demonstrate the many ways in which young people and their parents can be understood, helped, and, in more severe cases, healed. I recommend all of Dr Brafman's books, but his newest title should become required reading for every health care professional and every parent.'
-- Professor Brett Kahr, Senior Fellow, Tavistock Centre for Couple Relationships, Tavistock Institute of Medical Psychology, London, and author of Tea with Winnicott

'Through the case vignettes in this book, Dr Brafman vividly demonstrates the way children may communicate their distress in the language of their bodies when their feelings are not understood. He convincingly shows that in a consultation, if the professional meets the child's wish to be understood then the emotional meaning of their physical symptoms can be illuminated and thus may abate. In the present culture of pharmacological and behavioural intervention, it is a pleasure to read these accounts of effectively simple understanding of children's distress. This book is a timely contribution and will be of interest to all who seek to work with children and their families.'
-- Angela Joyce, child and adult psychoanalyst, training and supervising analyst at the British Psychoanalytical Society
About the Author(s)
A. H. Brafman trained as a psychoanalyst of adults and children. In his NHS career he worked as a Consultant in Child and Adolescent Psychiatry, and for many years ran a group for parents and under-fives. He ran Infant Observation courses at the Institute of Psychoanalysis and also seminars on psychodynamic work with children, adolescents and adults for the British Society of Psychoanalysis and several other training organizations. He was also Honorary Lecturer at University Hospital Medical School, where he taught students and psychotherapy trainees. He has published a number of books, including Untying the Knot, Fostering Independence: Helping and Caring in Psychodynamic Therapies, and The Language of Drawings: A New Finding in Psychodynamic Work.
You may also like