The Jouissance Principle: Kant, Sade and Lacan on the Ethical Functioning of the Unconscious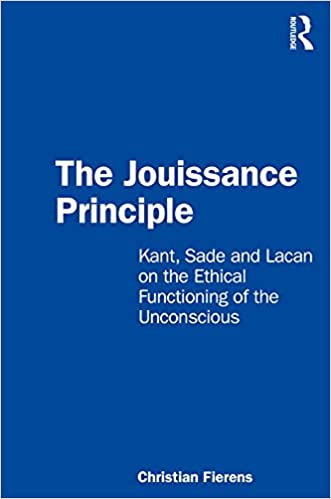 Book Details
Publisher : Routledge
Published : November 2021
Cover : Paperback
Pages : 218
Category :
Lacanian Psychoanalysis
Category 2 :
Psychoanalysis
Catalogue No : 96043
ISBN 13 : 9780367519018
ISBN 10 : 0367519011
Also by Christian Fierens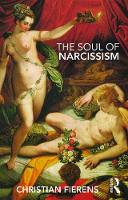 This book examines the concept of jouissance, a Lacanian term that refers to enjoyment experienced in different ways, from the enjoyment taken in an action that is ethically disapproved to the hidden pleasure taken by the patient in and from his symptom. Christian Fierens offers a new and rigorous explanation of jouissance as a third principle in the functioning of the unconscious, in addition to the technical and pleasure principles. The Jouissance Principle presents a detailed cross-reading of two key works: Kant's Critique of Pure Reason and Lacan's paper 'Kant with Sade', explaining how the functioning of the unconscious is a genuinely ethical process. The book also focuses on the role of psychoanalysis in relaunching the functioning of the unconscious, outlining the fourth form of Lacan's object a and its stakes in the psychoanalytic process.
An intriguing discussion of the relationship between pleasure, ethics and rationality, The Jouissance Principle will interest scholars of psychoanalysis and European philosophy, as well as helping clinicians to find a practical and ethical pathway through their practice.
Reviews and Endorsements
"In this extraordinary feat of high-powered scholarship, Christian Fierens tackles some of the most challenging aspects of Lacan's critical engagement with the ethical systems of Kant and the Sadean libertines. Broadly conceived yet tightly constructed, this book will appeal to philosophers and psychoanalysts alike, and will effectively provide access to texts and arguments that have hitherto remained hermetically sealed for many an ordinary soul. Had Lacan still been alive, he would undoubtedly have said that he had rarely been read with such acumen, scrupulousness and care." - Dany Nobus, professor of psychoanalytic psychology, Brunel University London; author of The Law of Desire: On Lacan's 'Kant with Sade'.

"This work which will challenge readers from a diversity of backgrounds who have a wish to understand the foundational work of Kant and Sade, which inspired Lacan to give an absorbing and unique perspective into the frequently misunderstood Principle of Jouissance. Fierens offers a special insight into the interface between three authors who have contributed to our thought on the central topic. This is a truly remarkable work reflecting the seriousness and artistry of its creator. A superb text." - Tony Hughes psychoanalyst of the Irish School for Lacanian Psychoanalysis. He practises in Dublin and lectures in the School of Psychotherapy, at University College Dublin.

"Whether one agrees or disagrees with the proposal of a principle of jouissance as grounding the unconscious as ethique (ethical), reading and interrogating this new book by Christian Fierens will be worthwhile and productive. Fierens' rigorous questioning of the fundamental terms of psychoanalysis is required 'to relaunch them' and 'put them to work' (to use his apt phrases.) Thereby clinical and theoretical practice can remain alive, alert and able to respond to the ever-new forms produced by the work of the unconscious, a fundamental concept for any serious approach to mental life. This is a crucial instrument de travail for the psychoanalytic field and beyond." - Barry O'Donnell, PhD, practises psychoanalysis and is a member of the Irish School for Lacanian Psychoanalysis (ISLP). He is Director of Psychotherapy Programmes in the School of Medicine, University College Dublin and Director of the School of Psychotherapy at St. Vincent's University Hospital, Dublin.

"Christian Fierens' The Jouissance Principle is unlike any other book on the topic. Fierens breaks new ground in his inventive analysis of Lacan's 'Kant with Sade'. Setting out from psychoanalysis, he gives a novel reading of Kant's Critique of Practical Reason, before interrogating Lacan's own reading of both Kant and Sade. Freud established the pleasure principle as the principle of the functioning of the Ich, or ego. Fierens produces its counterpart from this brilliant and meticulous working of Kant and Sade, literally the jouissance principle: the very principle of the functioning of the unconscious." - Michael Gerard Plastow, psychoanalyst (Analyst of the School, The Freudian School of Melbourne; Analyst Member, Association Lacanienne Internationale) and child psychiatrist (Alfred Child and Youth Mental Health Service).

"The Jouissance Principle cross-examines Lacan's appraisal of Kant's Critique of Practical Reason which he confronts critically, using Sade's most incisive manifestos. In an illuminating way, Christian Fierens, a leading authority in Lacanian studies, sets the record straight and shows that Lacan's most profound views on jouissance actually reconcile Kantian major operators - virtuousness and happiness - while fitting exactly the very subtle theorization of the categorical imperative. Undoubtedly, this work is bound to become a classic, as it renews our approach to both Kant and Lacan by making the most consistent use of their respective methodology, i.e. architectonics and topology. This very brilliant and sound contribution to psychoanalysis and philosophy will benefit both practitioners and scholars eager to get back to the original texts..." - Frank Pierobon, the author of Kant et les mathematiques is a philosopher established in Belgium (I.H.E.C.S.).
About the Author(s)
Christian Fierens is a psychoanalyst and psychiatrist based in Belgium. He holds a PhD on the question of psychosis in Freud's work and has published several books on Freudian and Lacanian psychoanalysis, including The Soul of Narcissism.
You may also like