The Importance of Suffering: The Value and Meaning of Emotional Discontent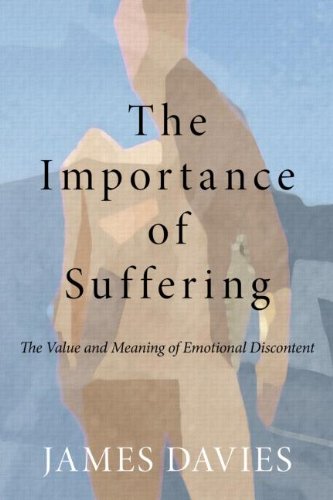 Book Details
Publisher : Routledge
Published : January 2012
Cover : Paperback
Pages : 208
Category :
Individual Psychotherapy
Category 2 :
Psychoanalysis
Catalogue No : 32795
ISBN 13 : 9780415667807
ISBN 10 : 9780415667
Also by James Davies
n this book James Davies considers emotional suffering as part and parcel of what it means to live and develop as a human being, rather than as a mental health problem requiring only psychiatric, antidepressant or cognitive treatment. This book therefore offers a new perspective on emotional discontent and discusses how we can engage with it clinically, personally and socially to uncover its productive value.
The Importance of Suffering explores a relational theory of understanding emotional suffering suggesting that suffering, does not spring from one dimension of our lives, but is often the outcome of how we relate to the world internally – in terms of our personal biology, habits and values, and externally – in terms of our society, culture and the world around us. Davies suggests that suffering is a healthy call-to-change and shouldn't be chemically anesthetised or avoided. The book challenges conventional thinking by arguing that if we understand and manage suffering more holistically, it can facilitate individual and social transformation in powerful and surprising ways.
The Importance of Suffering offers new ways to think about, and therefore understand suffering. It will appeal to anyone who works with suffering in a professional context including professionals, trainees and academics in the fields of counselling, psychotherapy, psychoanalysis, psychiatry and clinical psychology.
Reviews and Endorsements
'This book offers a deeply informed and nuanced understanding of the value of suffering, when productively engaged. Elegantly written in crisp prose, it offers an incisive critique of the medicalization of suffering when narrowly conceived as disorder to be treated by anti-depressant medications and prescriptions for "positive thinking." This book is rich in valuable insights for psychoanalysts, philosophers, psychologists, and the broadly educated European and North American public.'
- Janis H. Jenkins, Professor of Anthropology, University of California

'The Importance of Suffering is a brave and creative work that will change how we think about human suffering. Critiquing the ideology of anesthetization that characterizes modern-day life, Davies demonstrates -w ith great sensitivity and depth - how suffering can be leveraged for positive growth and change when not exiled from human experience. This is a bold and hopeful book; a major contribution.'
- Dr Rebecca Lester, Department of Anthropology, Washington University

'James Davies offers a highly original and insightful approach that restores the vital place of suffering in human development. Drawing from anthropology, philosophy and psychology Davies weaves a rich narrative that deserves to be widely read.'
- Dr Alistair Ross, Director of Psychodynamic Studies, Dean of Kellogg College, Oxford University

'This book, fluently and engagingly written, takes us back a number of decades to the exciting times of Szasz, Laing and others, and the revolutionary assertion that the origin of suffering is due to an unduly oppressive social environment. Such a prodding enlivens one's critical stance to what we as therapists do, and places the book next to classics like Philip Rieff's The Triumph of the Therapeutic, and Ian Craib's The Importance of Disappointment.'
- R. D. Hinshelwood, Professor of Psychoanalytic Studies, University of Essex
About the Author(s)
James Davies, PhD, is a member of St Cross College, University of Oxford, where he also obtained his doctorate in social anthropology. He is a social anthropologist, a qualified and practicing psychotherapist working in the NHS, and a senior lecturer in the School of Human and Life Sciences, Roehampton University (London).
You may also like