Incandescent Alphabets: Psychosis and the Enigma of Language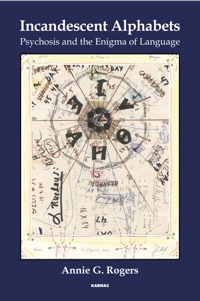 Book Details
Publisher : Karnac Books
Published : May 2016
Cover : Paperback
Pages : 224
Category :
Lacanian Psychoanalysis
Catalogue No : 37376
ISBN 13 : 9781782203476
ISBN 10 : 1782203478
Also by Annie G. Rogers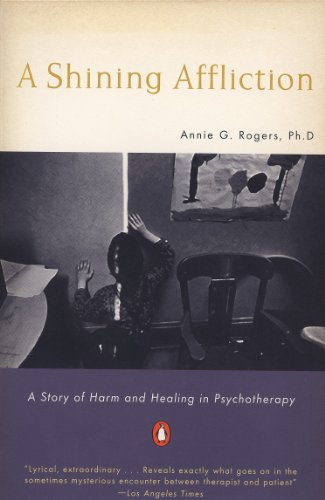 Our Customers Average Rating
Read all reviews (1)





Psychosis, an invasion of mind and body from without, creates an enigma about what is happening and thrusts the individual into radical isolation. What are the subjective details of such experiences? This book explores psychosis as knowledge cut off from history, truth that cannot be articulated in any other form.
Delusion is a new language made of 'incandescent alphabets' that the psychotic adopts from imposed voices. The psychotic uses language in a singular way to found and explain a strange experience that he or she cannot exit. Through the exegesis of language in psychosis based on first person accounts, the book orients readers to an enigmatic Other, pervasive and inescapable, that will come to inhabit every aspect of the psychotic's being, thought and bodily experience. The book deploys a poetics as a form of inquiry to give a nuanced picture of delusion as a repair of language itself, following Freud and Lacan—in historic and contemporary forms of psychotic art, writing and speech. Drawing on the author's own experience of psychosis and psychoanalysis, as well as conversations with analyst colleagues, Dr Rogers offers ways to listen to language in delusion, and argues for the promise of a modified psychoanalytic treatment with psychosis.
Reviews and Endorsements
'This extraordinary book about psychosis as an encounter and relationship with language draws the reader in through a narrative that shows us how lacking mainstream psychiatric and psychoanalytic diagnostic categories are. Incandescent Alphabets is an amazing conceptual and poetic alternative that makes of the experience of psychosis an illuminated manuscript from which readers learn about the author, the people she works with, and about themselves.'
- Ian Parker, psychoanalyst and author of Psychology after Psychoanalysis: Psychosocial Studies and Beyond

'This is a wonderfully written book with a wealth of clinical, literary, and artistic first-person accounts of psychosis that lead the author to an exploration of the meaning and structure of psychosis as a significantly human form of subjectivity.'
- Raul Moncayo, psychoanalyst, the Lacanian School of Psychoanalysis of the San Francisco Bay Area, and author of The Signifier Pointing at the Moon: Psychoanalysis and Zen Buddhism

'This prism-like account of psychosis filters first-hand accounts of psychotic experience through the lens of Lacanian psychoanalysis and produces one of the most readable and important texts of our generation. Annie Rogers depathologises psychosis by showing that it is not a deficit or a failure but is a different relationship to language, the body and the social world. Her deeply personal and humanising account shows that it is our fears, inexperience and unwillingness to collaborate together that erect barriers to living and working with the myriad vicissitudes and possibilities of psychosis.'
- Eve Watson, PhD, psychoanalyst, Dublin

'This exciting compendium is an ABC of psychosis, from Artaud to Yessir. Her gallery of portraits includes self-taught or outsider artists as well as recognisable figures like Joyce, Walser, and Woolf. Skilfully blending research, insight, stories, literary and visual arts examples, Rogers offers a compelling, empathetic narrative. This engrossing book, beautifully written, is not only an illuminating read, but also a poetic meditation on the variegated forms taken by madness.'
- Patricia Gherovici, psychoanalyst, author, and co-editor of Lacan on Madness: Madness, Yes You Can't
About the Author(s)
Annie G. Rogers, PhD, is Professor of Psychoanalysis and Clinical Psychology at Hampshire College in Amherst, Massachusetts, and Co-Director of its Psychoanalytic Studies Program. She is affiliated with the Lacanian School of San Francisco and the Association for Psychoanalysis and Psychotherapy in Ireland. Dr Rogers has a psychoanalytic practice in Amherst, Massachusetts. She is a recipient of a Fulbright Fellowship at Trinity College, Dublin, Ireland; a Radcliffe Fellowship at Harvard University; a Whiting Fellowship at Hampshire College; and an Erikson Scholar at Austen Riggs. Dr Rogers is also the author of A Shining Affliction and The Unsayable, in addition to numerous scholarly articles, short fiction, and poetry.
Customer Reviews
Our customers have given this title an average rating of 5 out of 5 from 1 review(s), add your own review for this title.
John Devlin on 21/06/2016 10:30:50





(5 out of 5)
A really extraordinary read for anyone who wants to know what it is to be human, to do art, to use language. The analysis of Joyce was unexpected, and a delight.
You may also like