The Functional Dialectic System Approach to Therapy for Individuals, Couples, and Families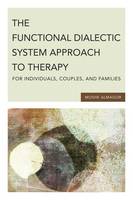 A comprehensive theoretical and practical guide to contemporary system-based therapy.
The functional dialectic system approach to therapy has been widely embraced and is now used internationally, with individuals, couples, and families. In this book, Moshe Almagor offers a comprehensive view of the contemporary system approach - from theory to practice - and shows how it can be applied to a variety of psychological problems and in a variety of therapeutic modes.
You may also like