The Electrified Tightrope

Book Details
Publisher : Routledge
Published : 2004
Cover : Paperback
Pages : 324
Category :
Psychoanalysis
Catalogue No : 18790
ISBN 13 : 9781855753969
ISBN 10 : 1855753960
Also by Michael Eigen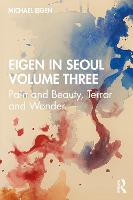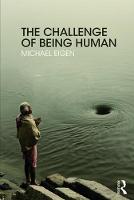 Also by Adam Phillips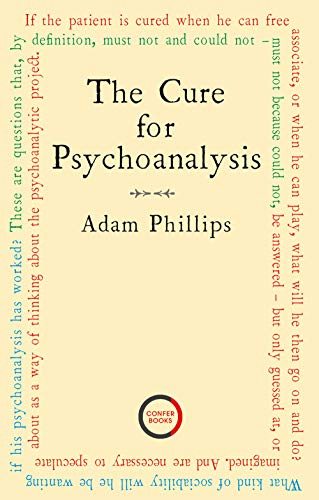 Our Customers Average Rating
Read all reviews (1)





A collection of exceptional papers by Michael Eigen, selected and assembled by Adam Phillips, that represent 20 years of writing and 30 years of work. The papers examine the tension, caused by the conflict between poise and catastrophe, in the therapeutic relationship. This volume contains a thought-provoking introduction from Adam Phillips and includes introductory notes for the chapters and a detailed Afterword by Michael Eigen.
Reviews and Endorsements
'Eigen is one of the dozen or so most interesting psychoanalysts writing today. The Electrified Tightrope presents him in his familiar function as scholar-healer; his speciality: the construction and reconstruction of the breathing, seeing, moving, electric, and, yes, electrifying self. For the mental health practitioner, what Eigen presents are a hundred points of entry. What may seem in our work dim, dismal, even worrisomely "disruptive moments" are show by him to be "necessary steps" in the "profound process by ego repair or formation". Writing from a base that includes institutional and clinical care as well as the private practice, he has much to say to workers everywhere: And how he writes! Don't miss his Afterword or Adam Phillips' elegantly attuned introduction.'
- Harold N. Boris

'Michael Eigen's writings on psychoanalysis represent a unique clinical and theoretical contribution. Of the many psychoanalysts writing today, Eigen is one of the few who have captured in writing the emotional intensity of the analyst's encounter with himself as well as his patients. Not content to coast on the surface provided by a professional language, Eigen pushes psychoanalytic theory into the vortex of lived experience of anxiety and pain, but also hope. Even as he is enveloping his radical devotion to phenomenological reality in the Winnicottian tradition, Eigen refuses to throw out Freudian theory - as he writes, "We do not know what to do with this multiplicity, but we are not free to evade it." Even when he is the theoretical virtuoso, he offers the reader a sense of one mind working to fathom another mind. And even as he conveys the struggle of analyst and patient to overcome the deadness of not feeling, he offers no facile rhetoric of authenticity, no sense of having the answer. It is hard to imagine any clinician or scholar who will not be moved by Eigen's writing to feel and understand the psychoanalytic project afresh.'
- Jessica Benjamin
About the Author(s)
Michael Eigen is a psychologist and psychoanalyst. He is Associate Clinical Professor of Psychology in the Postdoctoral Program in Psychotherapy and Psychoanalysis at New York University (adjunct), and a Senior Member of the National Psychological Association for Psychoanalysis. He is the author of a number of books, including Toxic Nourishment, The Psychoanalytic Mystic, Feeling Matters and Flames from the Unconscious.
Adam Phillips is a psychoanalyst and a visiting professor in the English Department at the University of York. He is the author of several well-known volumes, all widely acclaimed, including On Kissing, Tickling and Being Bored, Going Sane, Side Effects and recently On Kindness, co-written with historian Barbara Taylor, On Balance, Missing Out and One Way and Another.
Customer Reviews
Our customers have given this title an average rating of 4 out of 5 from 1 review(s), add your own review for this title.
Early on 24/08/2011 06:49:00





(4 out of 5)
Mighty useful. Make no mitsake, I appreciate it.
You may also like