On Not Being Able to Paint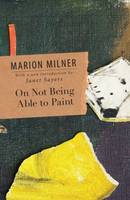 Book Details
Publisher : Routledge
Published : January 2010
Cover : Paperback
Pages : 266
Category :
Psychoanalysis
Catalogue No : 30162
ISBN 13 : 9780415550789
ISBN 10 : 0415550785
Also by Marion Milner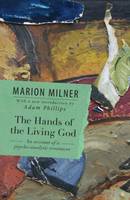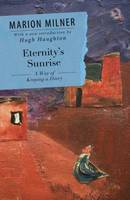 Milner's great study, first published in 1950, discusses the nature of creativity and those forces which prevent its expression. In focusing on her own beginners efforts to draw and paint, she analyses not the mysterious and elusive ability of the genius but - as the title suggests - the all too common and distressing situation of not being able to create. With a new introduction by Janet Sayers, this edition of On Not Being Able to Paint brings the text to the present generation of readers in the fields of psychoanalysis, education and all those, specialist and general audiences alike, with an interest or involvement in the creative process and those impulses impeding it in many fields.
Reviews and Endorsements
Contents
Freud, Foreword. Introduction. Note to second edition. Sayers, New Introduction.
PART I: The Emergence of The Free Drawings. What the Eye Likes. Being Separate and Being Together. Outline and The Solid Earth. The Plunge into Colour. The Necessity of Illusion.
PART II: The Content of the Free Drawings. Monsters Within and Without. Disillusion and Hating. Preserving What One Loves.
PART III: The Method of the Free Drawings. Reciprocity and Ordered Freedom. Refusal of Reciprocity. Ideals and the Fatal Prejudice. Rhythm and the Freedom of the Free Drawings. The Concentration of The Body.
PART IV: The Use of the Free Drawings. The Role of the Medium. The Role of Images.
PART V: The Use of Painting. Painting and Living. Painting as Making Real.
Postscript: What it Amounts To. Appendix.
About the Author(s)
Marion Milner (1900-1998) was a distinguished British psychoanalyst, educationalist, autobiographer and artist.
You may also like