The Complete CBT Guide for Anxiety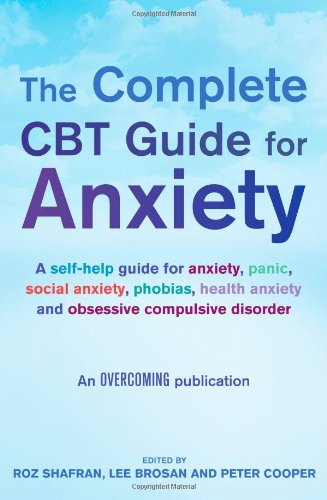 Also by Roz Shafran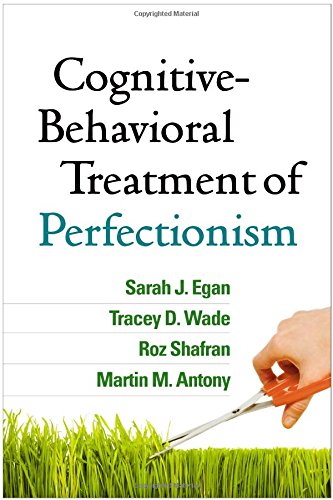 Also by Lee Brosan
This is a highly respectable and authoritative self-help guide on all the anxiety disorders: generalised anxiety disorder, health anxiety, panic, phobias, social anxiety, OCD. Edited by three leading CBT clinicians in the UK, this comprehensive guide offers individual CBT-based treatments for a wide range of anxiety problems. Each individual treatment reflects current the treatment in the UK for that anxiety disorder and is written by the clinician responsible for developing that treatment in the first place.
Contributors include: Lars-Goran Ost (phobias); Dr Gillian Butler (social phobia - Gillian is the author of Overcoming Social Anxiety and Shyness); Anke Ehlers & Jennifer Wild (PTSD); Nick Grey & David M. Clark (panic disorder); Heather Hadjistavropoulos (health anxiety); Kevin Meares & Mark Freeston (Generalised Anxiety Disorder); and Roz Shafran & Adam Radomsky (OCD). It is an ideal resource not only for those experiencing anxiety problems, but CBT therapists and IAPT workers.
About the Editor(s)
Roz Shafran, PhD, is Professor of Translational Psychology at the Institute of Child Health, University College London, United Kingdom. She is the founder and former director of the Charlie Waller Institute of Evidence-Based Psychological Treatment, associate editor of Behaviour Research and Therapy, and scientific co-chair of the British Association of Behavioural and Cognitive Psychotherapies. Dr. Shafran's clinical research interests include cognitive-behavioral theories of and treatments for eating disorders, obsessive-compulsive disorder, and perfectionism across the age range. She is a recipient of the Award for Distinguished Contributions to Professional Psychology from the British Psychological Society and the Marsh Award for Mental Health Work. With more than 100 peer-reviewed scientific publications, Dr. Shafran is coauthor (with Sarah Egan and Tracey D. Wade) of the self-help guide Overcoming Perfectionism.
You may also like