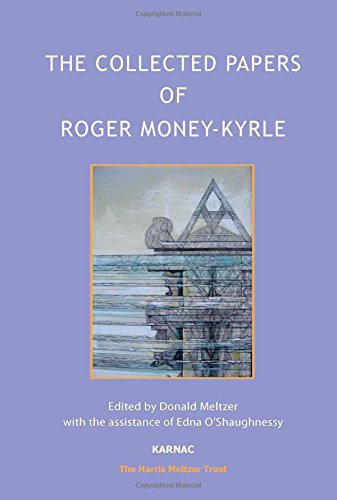 Book Details
Publisher : Harris Meltzer Trust
Published : March 2015
Cover : Paperback
Pages : 512
Category :
Psychoanalysis
Catalogue No : 36957
ISBN 13 : 9781782202929
Also by Donald Meltzer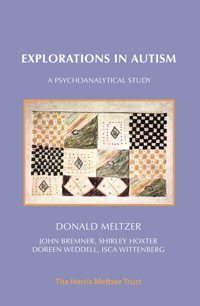 Also by Roger Money-Kyrle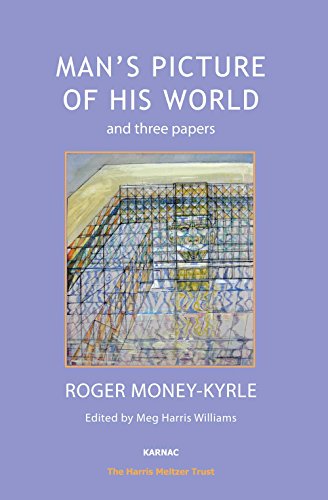 Also by Edna O'Shaughnessy
Thirty-five papers from a variety of technical and intellectual journals trace fifty years of distinguished service to psychoanalysis, sociology, politics and anthropology.
Reviews and Endorsements
'Roger Money-Kyrle belonged to the English tradition of the first quarter of the twentieth century, a time of wide horizons, and his project was correspondingly ample - an attempt to understand man and the world man makes for himself. He used the knowledge of psychoanalysis to illumine areas in biology, anthropology, politics, ethics and history, in addition to making contributions to clinical and theoretical psychoanalysis itself.'
- Edna O'Shaughnessy, from the Prefatory Note

'The rectification of man's model of his world involves a transformation of values, for while the truth may liberate people from persecutory anxieties, it imposes upon them love for the worlds both inner and outer, and consequent guilt for the damage caused by their greed and destructive envy. This seems to me to be the essence of Money-Kyrle's wisdom and, like Socrates who knew how little he knew, no man is wiser than he. Where I learned psychoanalytic theory and technique from others, I learned the meaning of psychoanalysis as a thing-in-the-world from him.'
- Donald Meltzer, from the Editor's Introduction
About the Author(s)
Roger Money-Kyrle (1898-1980) was an influential psychoanalyst particularly noted for his promotion and development of the ideas of Melanie Klein. He was analysed by Ernest Jones, by Freud and later by Klein. Initially his interest in psychoanalysis was stimulated in connection with his work in philosophy, anthropology, and the social sciences generally, but following his analysis with Klein he became a practising analyst and subsequently a training analyst. His papers reflect both his interest in the contributions that psychoanalytic thought could make to understanding social problems, in particular in matters of war and politics, and also his contributions to analytic theory and praxis.
More titles by Roger Money-Kyrle
Donald Meltzer (1923-2004) is widely known as a psychoanalyst and teacher throughout Europe and South America. He is the author of many works on psychoanalytic theory and practice, including The Psychoanalytical Process, Sexual States of Mind, Explorations in Autism, The Kleinian Development, Dream Life, Studies in Extended Metapsychology, and The Claustrum, all published by the Harris Meltzer Trust.
Edna O'Shaughnessy came to psychoanalysis from philosophy, first training as a Child Psychotherapist at the Tavistock Clinic in the 1950s. In the 1960s she trained at the British Psychoanalytical Society of which she is a training and supervising analyst and also a child analyst. Her many published papers are written from both a clinical and a conceptual perspective.
You may also like