The Coach's Mind Manual: Enhancing Coaching Practice with Neuroscience, Psychology and Mindfulness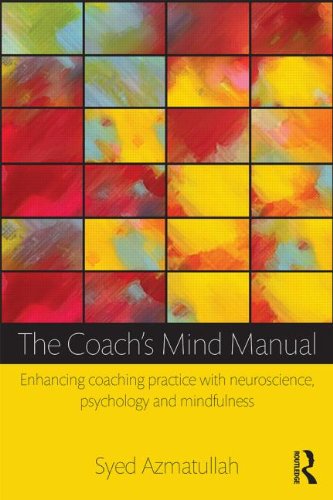 Book Details
Publisher : Routledge
Published : 2013
Cover : Paperback
Pages : 248
Category :
Coaching
Catalogue No : 35191
ISBN 13 : 9780415828130
ISBN 10 : 0415828139
The Coach's Mind Manual combines the latest findings from neuroscience, psychology, and mindfulness research to provide an accessible framework to help coaches and leadership development specialists improve their awareness of the mind, enhancing their coaching practice. Syed Azmatullah explains how such knowledge can be used to guide clients on a journey of self-discovery, facilitating transformational changes and enriching their performance and personal lives.
Part One considers the mind's management committee, the cerebral cortex, and how its contrasting functions can be accessed to improve problem solving skills. Part Two considers the mind's middle management, the limbic system, balancing executive direction with our social and emotional needs, driving motivation around core values. Part Three examines how the environment, via the body, influences our mental infrastructure at various stages in life, guiding the selection of interventions. Part Four looks at interpersonal dynamics and how to maximise team performance. Part Five considers the power of collaboration for generating the culture needed to improve the sustainability of our global community.
Each section contains self-reflection exercises and experiential role-play to help clients derive benefit from their new personal insights. Coaches are encouraged to combine the broad range of concepts presented with their own experience, creating a contextually-driven coaching process. By focusing on the mind as the target for coaching interventions Azmatullah establishes a comprehensive framework for achieving transformational change. The Coach's Mind Manual is ideal for all professionals engaged in adult development including executive coaches, business coaches, human resource development professionals, leadership development professionals, management consultants and organisational development professionals.
You may also like