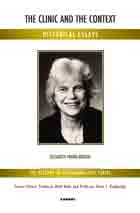 Book Details
Publisher : Routledge
Published : January 2013
Cover : Paperback
Pages : 208
Category :
Psychoanalysis
Catalogue No : 30117
ISBN 13 : 9781855758940
ISBN 10 : 1855758946
Also by Elisabeth Young-Bruehl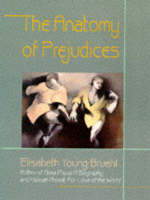 This book comprises a collection of the distinguished psychoanalyst Elisabeth Young-Bruehl 's papers ranging from 'Psychoanalysis and Social Democracy', 'Civilization and its Dream of Contentment', 'Reflections on Women and Psychoanalysis' and 'Psychobiography and Character Study'. Each essay is of value in its own right, and the collection together will be found to make an important contribution to our understanding of the history of psychoanalysis.
Reviews and Endorsements
'This sterling, wide-ranging set of papers, provides more than ample evidence of Elisabeth Young-Bruehl's stature as a leader in psychoanalytical thought, as an original thinker, and as a bold commentator, able to celebrate the successes of the psychoanalytical movement, and to examine the causes of its often regrettable failures. Few workaday clinicians have the time or the training to master historiography, biography, political theory, feminism, sexual politics, critical theory, queer theory, and sociology as well as Elisabeth has done, not to mention the sprawling literature of psychoanalysis itself.

'With a rich capacity for synthesis, which never dips into shallowness, Elisabeth had the unique ability to draw from these many reservoirs to marvellous effect. Psychoanalysis should be proud to claim her as an important political thinker who admired Freud and his followers, and appreciated the traumas which inhibited the field from developing in a more robust, influential, compassionate, and non-sectarian way.

'The Clinic and the Context: Historical Essays serves as a potent reminder of the power of Elisabeth's mind, of the breadth of her vision, and of the vibrancy of her authorial voice. Although she cannot be replaced or brought back to life, we hope that this selection of papers will keep the essence of Elisabeth Young-Bruehl's mind and spirit alive for many decades to come.'
- From the Series Editor's Preface by Professor Brett Kahr
About the Author(s)
Elisabeth Young-Bruehl (1946–2011) was a faculty member at the Columbia Center for Psychoanalytic Training and Research and a practising psychoanalyst in Manhattan. She was a member of the Toronto Psychoanalytic Society and the author of biographies of Hannah Arendt and Anna Freud plus many other books.
You may also like