One Hundred Years of Psychoanalysis: A Timeline: 1900-2000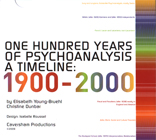 Book Details
Publisher : Caversham Productions
Published : 2009
Cover : Paperback
Category :
Psychoanalysis
Catalogue No : 30430
ISBN 13 : 9780981292205
ISBN 10 : 0981292208
Also by Elisabeth Young-Bruehl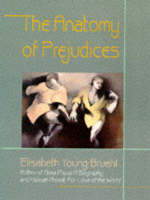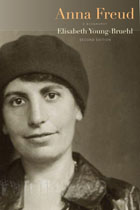 A comprehensive timeline of psychoanalysis depicting the major thinkers, theories, publications and events in the history of psychoanalysis throughout the 20th Century, placing them within the wider context of world events. Seven major themes are presented: Freud and Freudians; Jung and Jungians; the British School, including Kleinians and Independents; French psychoanalysis, including Lacan and Lacanians; Adler, Rank, Social and Cultural Theorists; the Budapest School; and International Psychoanalytic Association Congresses and Presidents.
The Timeline opens out into ten panels, each depicting one decade, and each entry comes under one of three main categorizations of information: by chronological time, by geographical location, and by theoretical presentation. The reverse contains an introduction by the authors, an explanation of how the Timeline works, and a series of short essays on major events throughout each of the ten decades.
The Timeline is presented in an attractive protective sleeve.
About the Author(s)
Elisabeth Young-Bruehl (1946–2011) was a faculty member at the Columbia Center for Psychoanalytic Training and Research and a practising psychoanalyst in Manhattan. She was a member of the Toronto Psychoanalytic Society and the author of biographies of Hannah Arendt and Anna Freud plus many other books.
You may also like