The Chamber of Maiden Thought: Literary Origins of the Psychoanalytic Model of the Mind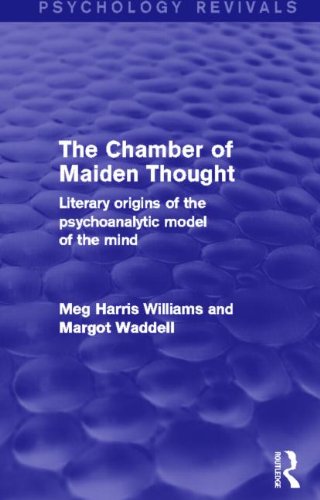 Book Details
Publisher : Routledge
Published : 2013
Cover : Hardback
Pages : 242
Category :
Culture and Psychoanalysis
Catalogue No : 34753
ISBN 13 : 9780415838856
ISBN 10 : 0415838851
Also by Margot Waddell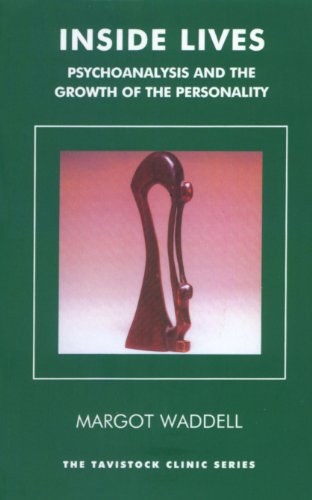 Also by Meg Harris Williams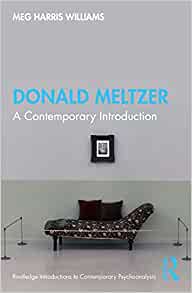 Literature is recognised as having significantly influenced the development of modern psychoanalytic thought. In recent years psychoanalysis has drawn increasingly on the literary and artistic traditions of western culture and moved away from its original medical-scientific context. Originally published in 1991 The Chamber of Maiden Thought (Keats's metaphor for 'the awakening of the thinking principle') is an original and revealing exploration of the seminal role of literature in forming the modern psychoanalytic model of the mind. The crux of the 'post-Kleinian' psychoanalytic view of personality development lies in the internal relations between the self and the mind's 'objects'. Meg Harris Williams and Margot Waddell show that these relations have their origins in the drama of identifications which we can see played out metaphorically and figuratively in literature, which presents the self-creative process in aesthetic terms. They argue that psychoanalysis is a true child of literature rather than merely the interpreter or explainer of literature, illustrating this with some examples from clinical experience, but drawing above all on close scrutiny of the dynamic mental processes presented in the work of Shakespeare, Milton, the Romantic poets, Emily Bronte and George Eliot. The Chamber of Maiden Thought will encourage psychoanalytic workers to respond to the influence of literature in exploring symbolic mental processes. By bringing psychoanalysis into creative conjunction with the arts, it enables practitioners to tap a cultural potential whose insights into the human mind are of immense value.
About the Author(s)
Meg Harris Williams, a writer and artist, studied English at the Universities of Cambridge and Oxford and art at the Accademia di Belle Arti in Florence, and has had a lifelong psychoanalytic education, working closely with Donald Meltzer. She has written and lectured extensively in the UK and abroad on psychoanalysis and literature. She is a visiting lecturer for AGIP and at the Tavistock Centre in London, and an Honorary Member of the Psychoanalytic Center of California. She is married with four children and lives in Farnham, Surrey.
More titles by Meg Harris Williams
Margot Waddell is a psychoanalyst and consultant child psychotherapist at the Tavistock Clinic. She has written extensively on adolescence, including work on groups, gangs and scapegoating.
You may also like