The Apocalypse of the Reluctant Gnostics: Carl G. Jung and Philip K. Dick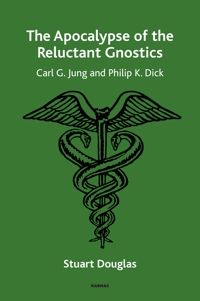 Book Details
Publisher : Routledge
Published : May 2018
Cover : Paperback
Pages : 208
Category :
Jung and Analytical Psychology
Catalogue No : 40448
ISBN 13 : 9781782206071
ISBN 10 : 1782206078
Also by Stuart Douglas
This book presents a comparison of the Gnostic worldviews of Carl G. Jung and science-fiction author, Philip K. Dick, two figures who have done far more than most to revive an interest in the Gnostic tradition in the modern world. Despite profoundly different approaches—one was a depth psychologist whose unique insights and approach to psychology forced him to explore the depths of the unconscious in a way that inevitably led him to touch frequently on metaphysical or spiritual matters; the other was an author of science-fiction—there are some striking parallels between their unique Gnostic visions.
With the relatively recent publication of both Jung's and Dick's personal journals—The Red Book (2009), and, The Exegesis of Philip K. Dick (2011), respectively—in which they articulate their Gnostic visions, it seems timely to make this comparison. This book also explores the Gnostic tradition in the light of these modern thinkers, with the intention of presenting a modern retelling of the Gnostic myth in the hope of, not only making it more accessible to a contemporary audience, but also making a contribution to the continuation of the re-emergence of the Gnostic tradition.
About the Author(s)
Stuart Douglas has had a life-long interest in the mysterious and the unknown and completed his PhD in transpersonal psychology after an earlier career as a systems analyst. His specialist areas of interest include the intersection of Jungian psychology and Gnosticism and, more generally, ancient wisdom and contemplative traditions. When not pursuing these interests, or rendering unto Caesar, he spends his time hiking in the mountains somewhere or plotting his escape from the matrix. Born in Scotland, he now lives in Australia.
You may also like