Regret: Developmental, Cultural, and Clinical Realms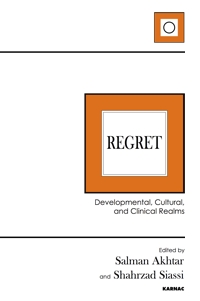 Book Details
Publisher : Routledge
Published : July 2017
Cover : Paperback
Pages : 258
Category :
Psychoanalysis
Catalogue No : 40181
ISBN 13 : 9781782205890
ISBN 10 : 1782205896
Also by Salman Akhtar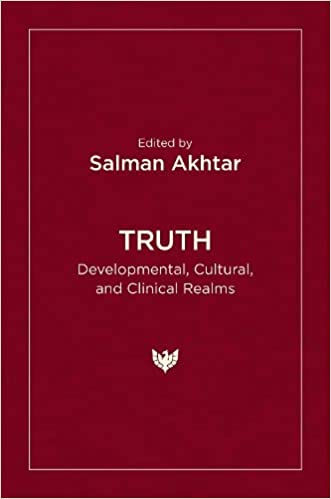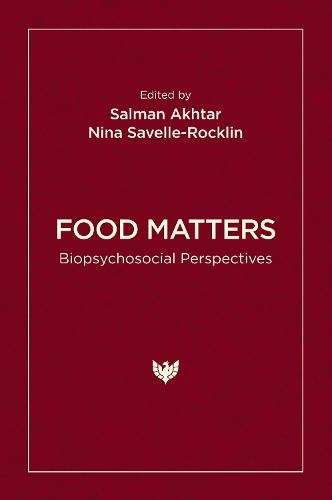 Also by Shahrzad Siassi
Missed opportunities, unfulfilled dreams, and broken promises are the stuff of everyday life and so is regret, the emotion that accompanies them. Unlike remorse which is consequent upon the realization that one has hurt a loved one, regret revolves around a wistful sense of having let oneself down. Middle aged and elderly individuals are specially prone to regret ; the wish to reverse what one did wrong gets intensified as time left to live becomes shorter. Regret also carries with it the potential of masochistic self-flagellation which conceals the omnipotent belief that things could have been otherwise; the fact that life is what it is thus gets denied and eclipsed.
Akhtar and Siassi's edited volume on regret addresses this inoptimally studied emotion from developmental, cultural, and clinical vantage points. It deepens our understanding of regret, enhances our empathy with 'spilled-milk' hand-wringing, and sharpens our technical skills to help persons burdened by chronic regret.
Reviews and Endorsements
'In a book of luminous beauty, Salman Akhtar and Shahrzad Siassi have brought together excellent pieces of writing on the clinically significant topic of regret. The chapters cover the vistas of the life cycle, take us from poetry to the movies, and into the privacy of the consulting room. Reading it was like getting an excellent consultation on my own current work. This book has the capacity to help all of us immensely on both clinical and personal levels.'
- Aisha Abbasi, MD, training and supervising analyst, Michigan Psychoanalytic Institute, and author of The Rupture of Serenity: External Intrusions and Psychoanalytic Technique

'Regret is a commonplace emotion of human existence that has been infrequently addressed as a separate subject of psychoanalytic study. This volume seeks to remedy that omission by offering a series of thoughtful essays anchored in clinical experience that explore regret and related phenomena such as guilt, remorse and reparation, from developmental, cultural and clinical perspectives. Readers of all theoretical persuasions and levels of experience will come away from this evocative book with a humbled sense and profound appreciation of the challenges inherent in the analytic encounter and the human condition.'
- Howard B. Levine, MD, faculty, Psychoanalytic Institute of New England (East) and supervising analyst, Massachusetts Institute of Psychoanalysis
About the Editor(s)
Salman Akhtar, MD, was born in India and completed his medical and psychiatric education there. Upon arriving in the USA in 1973, he repeated his psychiatric training at the University of Virginia School of Medicine, and then obtained psychoanalytic training from the Philadelphia Psychoanalytic Institute. Currently, he is Professor of Psychiatry at Jefferson Medical College and a training and supervising analyst at the Psychoanalytic Center of Philadelphia. He has authored, edited or co-edited more than 300 publications including books on psychiatry and psychoanalysis and several collections of poetry. He is also a Scholar-in-Residence at the Inter-Act Theatre Company in Philadelphia. Salman Akhtar received the Sigourney Award in 2012.
Shahrzad Siassi, PhD, FIPA, is a psychologist-psychoanalyst with a private practice in Sherman Oaks, California. She is a Training and Supervising Analyst at the Newport Psychoanalytic Institute and a Senior Faculty Member at the New Center for Psychoanalysis in Los Angeles. She has published and taught extensively on the topic of forgiveness. She has presented papers and been a panellist in the US and abroad at various meetings of the American Psychoanalytic Association and the International Psychoanalytic Association on topics related to forgiveness. Dr. Siassi is the recipient of Karl Menninger Memorial Award (2003) of the American Psychoanalytic Association and is the past president of the San Fernando Valley Psychological Association in Los Angeles.
You may also like