The Anti-Anxiety Workbook: Proven Strategies to Overcome Worry, Phobias, Panic, and Obsessions

Also by Martin M. Antony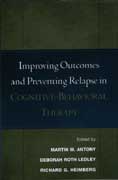 Also by Peter J. Norton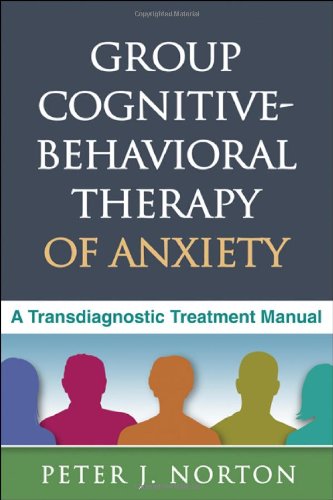 Recent breakthroughs in the study and treatment of anxiety are empowering countless people to find relief from chronic fears, worrying, phobias, and obsessions. This inviting workbook shows how. The state-of-the-art program presented here is grounded in cognitive-behavioral therapy, the most effective treatment for anxiety. No matter what type of anxiety problem you suffer from, leading experts Drs. Martin M. Antony and Peter J. Norton provide an unrivaled toolkit of proven strategies to help you: understand what anxiety is and how it gets out of control; identify your anxiety triggers; change the beliefs and behaviors that make symptoms worse; develop a safe, gradual plan for confronting feared situations; learn the facts about medications and herbal remedies; achieve a new level of calm with relaxation and meditation techniques; find the right professional help, if and when you need it. Vivid, practical examples illustrate how to put the book's science-based techniques into action, and effective problem-solving tips ease you through the rough spots in recovery. If you're ready to take back your life from anxiety, you've come to the right place.
About the Author(s)
Martin M. Antony, PhD, President-Elect of the Canadian Psychological Association, is Professor and Director of Graduate Training in the Department of Psychology at Ryerson University in Toronto. He is also Director of Research at the Anxiety Treatment and Research Centre, St. Joseph's Healthcare, Hamilton, Ontario. An award-winning researcher, Dr. Antony is the coauthor of When Perfect Isn't Good Enough, 10 Simple Solutions to Panic and numerous other books. His research, writing, and clinical practice focus on cognitive-behavioral therapy and the treatment of anxiety disorders. He has been widely quoted in the U.S. and Canadian media.
More titles by Martin M. Antony
Peter J. Norton, PhD, is Associate Professor of Psychology at the University of Houston and Director of the University of Houston Anxiety Disorder Clinic. His research on anxiety and its treatment has been honored with awards from the National Institutes of Health and other organizations. The author of over 60 research papers, Dr. Norton has delivered many presentations and workshops for the scientific community, therapists, and the general public.
You may also like