Sons and Fathers: Challenges to Paternal Authority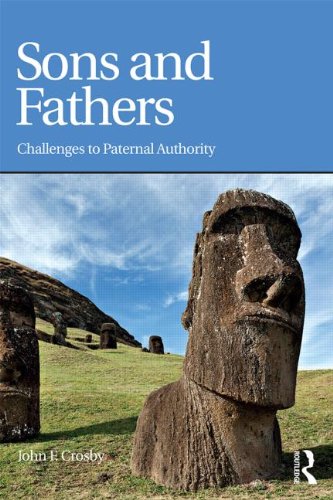 Book Details
Publisher : Routledge
Published : 2013
Cover : Paperback
Pages : 216
Category :
Family, Couple and Systemic Therapy
Catalogue No : 35359
ISBN 13 : 9780415838405
ISBN 10 : 0415838401
Father-son relationships can be notoriously difficult. Often fractious, sometimes hostile, and occasionally destructive, the issue of authority is negotiated by fathers and sons in a range of styles. In this fascinating new book, John Crosby describes the filial relationships of 20 historical figures to illustrate the different ways they related to their fathers, and what this can tell us about love, authority and the wider family context.
Sons and Fathers is an approach to understanding this son-father conflict based on early life experience rather than upon psycho-historian or psycho-biographical material and theorizing. Each vignette is designed to be read as a biographical account, but is bookended by a section reflecting on how each man's relationship to his father can be understood in the context of key developmental theories, in particular those of Eric Erikson and Murray Bowen's family system theory. The book also includes an extended introduction to both theorists for those unfamiliar with their work, as well as a discussion of the role of corporal punishment as a method of disciplining children.
From Michael Jackson to Bing Crosby, Joseph Stalin to John F Kennedy, this is a uniquely accessible but insightful book that will appeal to both general readers as well as students of Developmental Psychology across the lifespan, Family Studies, Marriage and Family therapy, and related subjects. It will also appeal to professionals working in the area, including social workers, counsellors and therapists.
You may also like