Sexual Diversity and Sexual Offending: Research, Assessment, and Clinical Treatment in Psychosexual Therapy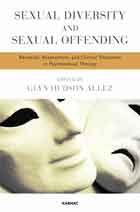 Book Details
Publisher : Routledge
Published : June 2014
Cover : Paperback
Pages : 320
Category :
Individual Psychotherapy
Catalogue No : 34010
ISBN 13 : 9781782200116
ISBN 10 : 1782200118
Also by Glyn Hudson Allez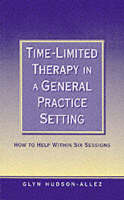 This exciting and innovative book assists health practitioners in understanding the sexual diversity that now occurs in therapeutic consultations. The Internet with its anonymity and easy accessibility to all forms of sexuality and sexual behaviour, including cybersex, has enabled individuals to be more open and explorative in their sexual repertoire than ever before. Therefore, therapists can find themselves working with clients presenting issues of sexual diversity and sexual offending, with the latter mistakenly being confused as synonymous with the former. With this book, researchers and clinicians have the opportunity to explore aspects of diverse sexual practice with which they may be unfamiliar. This allows them to have confidence in understanding the issues being addressed in the consulting room, and to know when the client may be crossing a line into illegal sexual behaviour. In this way, the method of therapy offered can be both more appropriate and more beneficial for the diverse lifestyles encountered in contemporary society.
The book is divided into three sections: 'Walking the line', 'Pushing the line', and 'Crossing the line' - 'the line' essentially being social or legal mores, and how people's sexual practices can get them into difficulties, hence the need for a therapist at all.
Part 1 normalises diversity issues as being more than just LGBT issues and elaborates these when men have sex with men, women have sex with women, and trangendered individuals struggle to find their own path. It includes discussion on BDSM issues within all sexuality realms, the use of toys and films for sex, and the desire for sex during terminal illness.
Part 2 moves into greyer areas of pushing the line, to cover two aspects of paying for sex: one from a sex worker, and one from a therapeutic surrogate partner. It also elaborates on how the highs and lows of sex via the internet can straddle all three sections of this book.
The last section covers therapeutic working with individuals who have crossed the line, and who need compassionate help and support as a consequence. Chapters cover individuals who have sex with animals, and adolescents and adults with a sexual interest in children, their therapeutic support, and help for the forensic law enforcement officers who have to investigate them.
This book has an international authorship of highly respected therapists: Glyn Hudson Allez, M.P. Baretta, Mary Clegg, Juliet Grayson, Paula Hall, Jacob Jacobson, Marty Klein, John Lenkiewicz, Ari Istar Lev, JoAnn Loulan, Nomi Pitch, Shai Rotem, Mark Schoen, Peter Wells, & Stênio de Cássio Zequi.
About the Editor(s)
Glyn Hudson Allez is a retired UKCP Registered Forensic Psychosexual Therapist. She worked as a therapist for nearly thirty years, eight of which were in primary health care, and latterly specialised in working with sexual offenders using a unique integrative style. Glyn is a fellow of the Association of Counsellors and Psychotherapists in Primary Care (CPC) and of the College of Sexual and Relationship Therapists (COSRT).
You may also like