Psychic Suffering: From Pain to Growth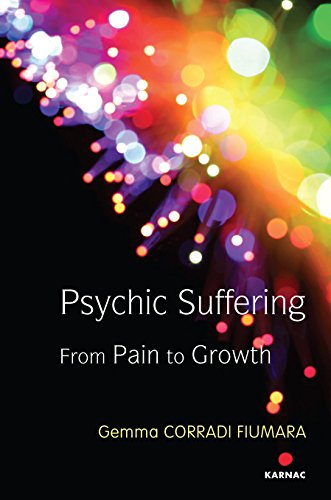 Book Details
Publisher : Karnac Books
Published : October 2015
Cover : Paperback
Pages : 208
Category :
Psychoanalysis
Catalogue No : 36831
ISBN 13 : 9781782202691
ISBN 10 : 1782202692
Also by Gemma Corradi Fiumara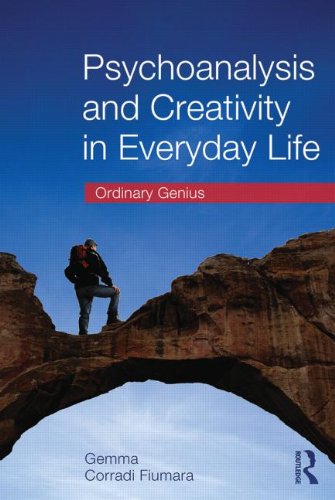 This book creates an awareness of our 'excessive' fear of mental pain: the ubiquitous abhorrence of inner distress functions as a gravitational force that may ultimately impede both maturation and creativity, as if we were facing a choice between utilising our inner suffering, or else being overwhelmed by our fear of its inertial power. Psychoanalytic interpretation is the effort to render pain more approachable, and bearable enough for us to move forward, to avoid the escapes of pathology and somatisation. This exploration is in fact an urgent concern, both clinically and socially.
At the centre of psychoanalytic culture, and of the humanities in general, the question of inner pain propels us to refocus research on the psychic transition towards agency, as contrasted to acquiescing in an outlook of passivity and recourse to innumerable anaesthetics. We believe that in psychoanalysis we can gain a microscopic view of inner phenomena and also a back-stage perspective of our vicissitudes. Yet, the paradox we must endure is that a strong need to believe, and a complementary need to question ourselves radically, may be our best hope for the pursuit of research on psychic suffering.
Reviews and Endorsements
'This wonderful book, a remarkable challenge to the myth of total emotional anaesthesia, is far less "innocent," simplistic and naïve than might be expected of any text on psychic pain. It acknowledges the role of natural human suffering in some crucial passages of life as a necessary, possibly shared, experience for growing up. However, it also de-idealises pain per se as a masochistic secret pleasure. And so, dismantling both the idealisation and eroticisation of pain, the author depicts here the possibility of a healthy, integrated and mature human condition.'
––Stefano Bolognini, President of the International Psychoanalytical Association

'In her latest book Professor Gemma Corradi Fiumara explores and poses profound questions about the enormous problem of a "gravitational force" surrounding us, namely an excessive fear of pain which may ultimately paralyse our maturation, growth and creativity. She writes with all the eloquence, lucidity and insight we have come to expect from her. I found this to be an exceptional and surprisingly uplifting work, and was delighted to have the opportunity to read it.'
––Antonino Ferro, President of the Italian Psychoanalytic Society

'The author explores the theme of psychic pain in its positive as well as in its negative aspects. Her underlying theme is the exploration of the challenging transition between the uncreative and the creative uses of pain. She then accordingly discusses the quality and nature of the mind's interception and processing of pain, whether it accepts pain's challenge, and whether mental growth or psychopathology will be the outcome. She then puts the concept of the transition of psychic pain from the context of one's experience of passivity to that of psychic agency. I found her ideas about pain to be important for psychoanalytic theory and essential for psychoanalytic technique. They lie on
the cutting edge of our field and find good company with Klein and Bion.'
––Professor James Grotstein, former Professor of Psychiatry, UCLA School of Medicine; author of A Beam of Intense Darkness
About the Author(s)
Gemma Corradi Fiumara is a training and supervising analyst with the Italian Psychoanalytic Society, and was formerly Professor of Philosophy at the Third University of Rome, Italy.
You may also like