Self-Compassion in Psychotherapy: Mindfulness-Based Practices for Healing and Transformation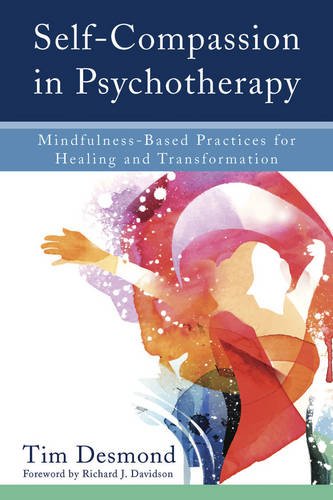 Book Details
Publisher : W.W.Norton
Published : 2015
Cover : Hardback
Pages : 224
Category :
Individual Psychotherapy
Catalogue No : 38004
ISBN 13 : 9780393711004
ISBN 10 : 0393711005
Also by Tim Desmond
This lucidly written guide integrates cutting-edge neuroscience with mindfulness and traditional Buddhist practices to show mental health professionals how they can help clients develop a more loving, kind and forgiving attitude towards themselves. Researchers now understand that self-compassion is a skill that can be strengthened through deliberate practice, and that it is one of the strongest predictors of mental health and wellness. The brain's compassion centre, which neuroscientists call the Care Circuit, can be targeted and fortified using specific techniques.
Filled with illuminating case examples, Self-Compassion in Psychotherapy shows readers how to apply self-compassion practices to treat depression, anxiety, trauma, addiction, relationship problems, self-sabotage and more. Readers do not need to have any background in mindfulness in order to benefit from this book. However, those that do will find that self-compassion practices have the capacity to add new layers of depth to mindfulness-based therapies such as Dialectical Behaviour Therapy (DBT), Acceptance and Commitment Therapy (ACT), Mindfulness-Based Stress Reduction (MBSR) and Mindfulness-Based Cognitive Therapy (MBCT).
About the Author(s)
Tim Desmond, LMFT, is a psychotherapist and student of Zen Master Thich Nhat Hanh. He has dedicated his life to creating peace and compassion in the world through meditation, psychotherapy, conflict resolution and nonviolent social change. He travels regularly, teaching mindfulness and self-compassion practices to professional and popular audiences, including Yale Medical Center and the Institute for Meditation and Psychotherapy. He lives with his wife and son at Morning Sun Mindfulness Center in Alstead, New Hampshire where he teaches, writes and gardens.
You may also like