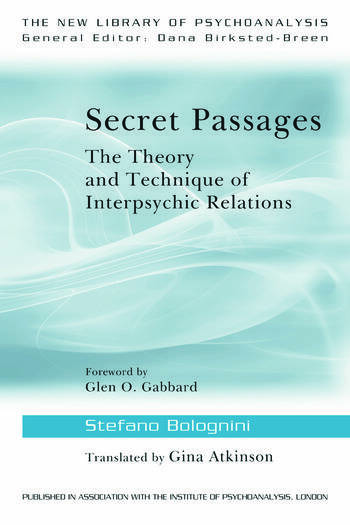 Book Details
Publisher : Routledge
Published : January 2010
Cover : Paperback
Pages : 216
Category :
Psychoanalysis
Catalogue No : 30164
ISBN 13 : 9780415555128
ISBN 10 : 0415555124
Also by Stefano Bolognini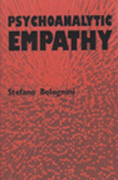 Secret Passages provides a theoretical and clinical exploration of the field of psychoanalysis. It looks at the pivotal relationship between analyst and client and its importance to the psychoanalytic process. Offering a uniquely global perspective, Bolognini considers the different trends in contemporary psychoanalysis, charting a course between the innovative and traditional. Divided into three parts, areas of discussion include: plurality and complexity in the internal world the complex nature of psychoanalytic empathy from the transpsychic to the interpsychic Drawing on vivid clinical examples throughout, Secret Passages will be of great interest to all psychoanalysts, in particular those with an interest in gaining a more global theoretical perspective.
Reviews and Endorsements
Contents
Introduction.
PART I: Three Prefaces to the Discussion. Freud's "Objects": Plurality and Complexity in the Internal World and in the Analyst's Working Self. Proposal for an Alternative Review of Therapeutic Factors: In the Margins of Gabbard and Westen's "Rethinking Therapeutic Action". Speaking of Things, Speaking of Words.
PART II: Interpsychic Passages. The Intrapsychic and the Interpsychic. "Interpret-Action". My Dog Doesn't Know Descartes: The Disenchanted Analysis of the "Interpsychic" Man-Dog. The Psychosexuality of Mucous Membranes: Inter-Body and Interpsychic. The Complex Nature of Psychoanalytic Empathy: A Theoretical and Clinical Exploration. The Glass Half Empty or Half Full: Dream Work and Oneiric Working Through.
PART III: From the Transpsychic to the Interpsychic. Peleus's Hug: Survival, Containment, and Con-Viction in the Analytic Experience with Serious Pathologies. The Courage to Be Afraid. Trust in One's Self: Pseudomaturity and Disarticulation Between Ego and Self in Panic Attacks.
References. Index.
About the Author(s)
Stefano Bolognini is a Psychiatrist and a Training and Supervising Analyst and is President of the Italian Psychoanalytic Society. He works and lives in Bologna, and is consultant and supervisor of the Italian National Mental Health Service. He is a member of the European Board of the International Journal of Psychoanalysis.
You may also like