Quietly Subversive: The Selected Works of Dilys Daws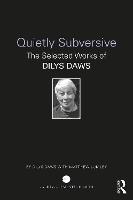 Book Details
Publisher : Routledge
Published : September 2022
Cover : Hardback
Pages : 204
Category :
Child and Adolescent Studies
Catalogue No : 96945
ISBN 13 : 9781032294636
ISBN 10 : 1032294639
Also by Dilys Daws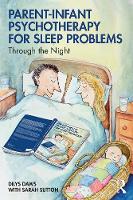 This book gathers together selected papers and book chapters by Dilys Daws, covering her 50 years of pioneering work as a child psychotherapist.
It provides those working with parents, infants, and children with a means of learning from Daws's decades of experience as a psychotherapist and therapeutic consultant, with plentiful case material illustrating her method of working in action. The first two sections of the book focus on her work as consultant psychotherapist in the baby clinic of a GP practice and her parent-infant work in this context as well as at the Tavistock and Portman Clinic. The third section explores her work with young children, focusing on questions around the therapeutic frame and setting. The fourth section features extended excerpts from her writings for the general public, most particularly aimed at new parents and parents with infants. Finally, the book also contains several short reflective pieces addressing themes to do with parent-infant work, the experience of the therapist, and the social role of psychoanalytic thinking.
This book will be of interest to all those working with parents and children, including doctors, health visitors, and social workers, as well as child psychotherapists and child psychoanalysts.
Reviews and Endorsements
"Dilys Daws has inspired generations of parents, children and fellow professionals. This beautiful collection of her writings reflects the enormous range of her work as a child psychotherapist, trainer, campaigner, and passionate supporter of primary care. She writes with clarity and simplicity. This book will continue to inspire many more people in the future." - John Launer, GP; honorary consultant, Tavistock Clinic; honorary associate professor, UCL; Former associate dean at Health Education England.

"In this collection of papers for the World Series, we finally have a fitting tribute to Daws' contribution to our field, and one that does justice to the breadth and scope of her work. Over the course of her career, Daws has changed the landscape both within child psychotherapy and without. She has fostered change within important allied professions and then worked collaboratively with those allies in psychiatry, health visiting and general medicine through clinical work, campaigning and lobbying. All this and her courage, compassion, curiosity and humour are evident in this important volume." - Dr. Alexandra de Rementeria, Editor in Chief of the Journal of Child Psychotherapy; Lead Therapist with the Tavistock Outreach in Primary Schools project; M7 Assessment Tutor.

"Based on over 50 years' observations 'standing next to the weighing scales' and Dilys' deep respect for health visitors, this immense collection is a must-read for everyone working with families who are experiencing difficulties. 'Quietly Subversive' reminds us to look beyond targets and tasks - families' lives are changed when they feel seen, understood, and supported." - Alison Morton, Executive Director, Institute of Health Visiting.
About the Author(s)
Dilys Daws is a consultant child psychotherapist at the Tavistock Clinic, chair of the Association of Child Psychotherapists, founding chair of the Association for Infant Mental Health-UK, and continues as a visiting consultant at the Baby Clinic of the James Wigg Practice, Kentish Town. She is joint author with Alexandra de Rementeria of the BMA prize-winning book Finding Your Way with Your Baby: The Emotional Life of Parents and Infants (2015).
You may also like